Technology
Technology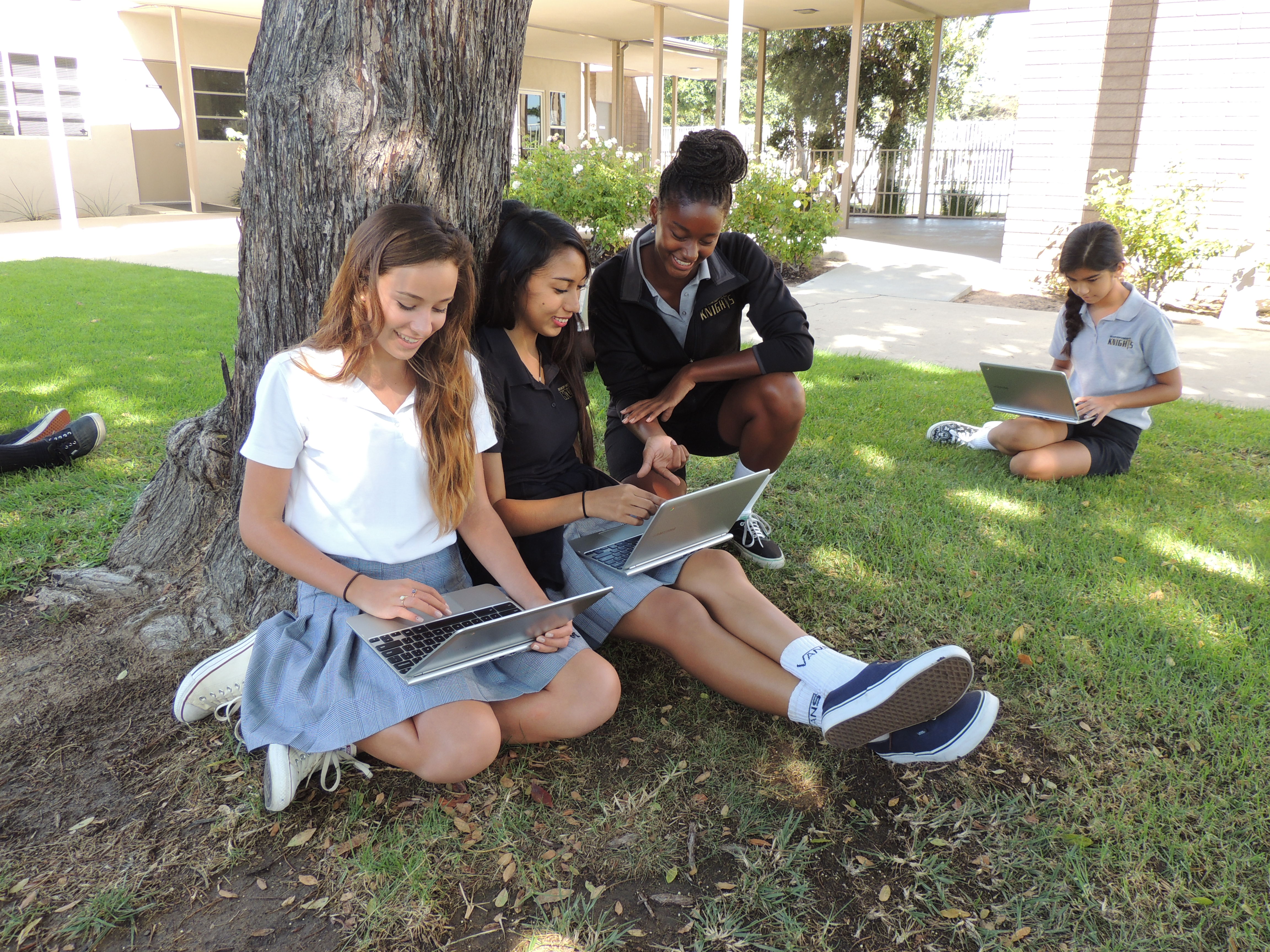 BMHS is a participating school in the Google Apps for Education (GAFE) program. All students receive BMHS-managed Google email accounts, unlimited online "cloud" storage, and access to dozens of other online services and tools.
In August 2015, Bishop launched a 1:1 Chromebook program for all incoming freshmen which will continue with the Class of 2020 and future incoming freshmen. Bishop Montgomery's solid infrastructure which includes Wi-Fi access points in all classrooms and buildings supports the 1:1 program.
Courses across BMHS' curriculum use Scratch, an introductory programming language that allows students to create interactive stories, games, and animations. This integration of technology in the classroom provides all students exposure to basic computer programming and coding.
For more about our technology program and initiatives, click here.