Science
Science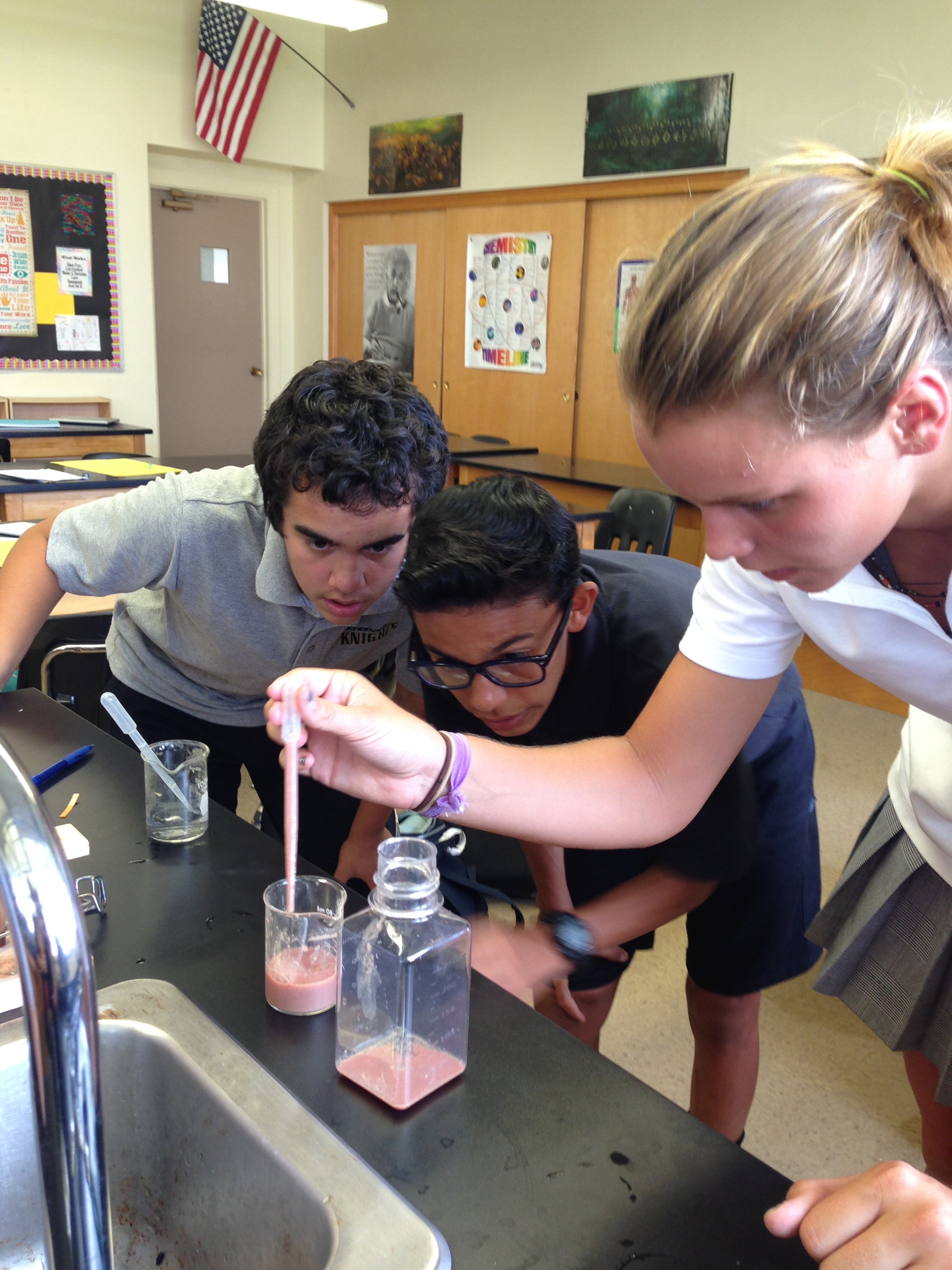 Bishop offers multiple honors and AP science courses: Honors Biology, Honors Chemistry, Honors Anatomy & Physiology, AP Biology, AP Chemistry, AP Physics 1, and AP Physics 2.
Students in all science courses conduct argument-driven inquiry labs aligned to the Next Generation Science Standards.
All of Bishop Montgomery's Honors and AP courses have a regularly-paced class (Biology, Chemistry, Physics, Anatomy & Physiology) for students who desire science courses without the accelerated pace and course load of an honors or AP class.
For the 2016-17 school year, Bishop is preparing to launch its Sports Medicine pathway. This pathway is designed to provide students who are interested in life sciences, and a possible career in sports medicine, the opportunity to focus their science curriculum to this area, culminating in a sports medicine class / internship with BMHS athletic trainers during the senior year.
For more information about specific science courses, click here.