Varsity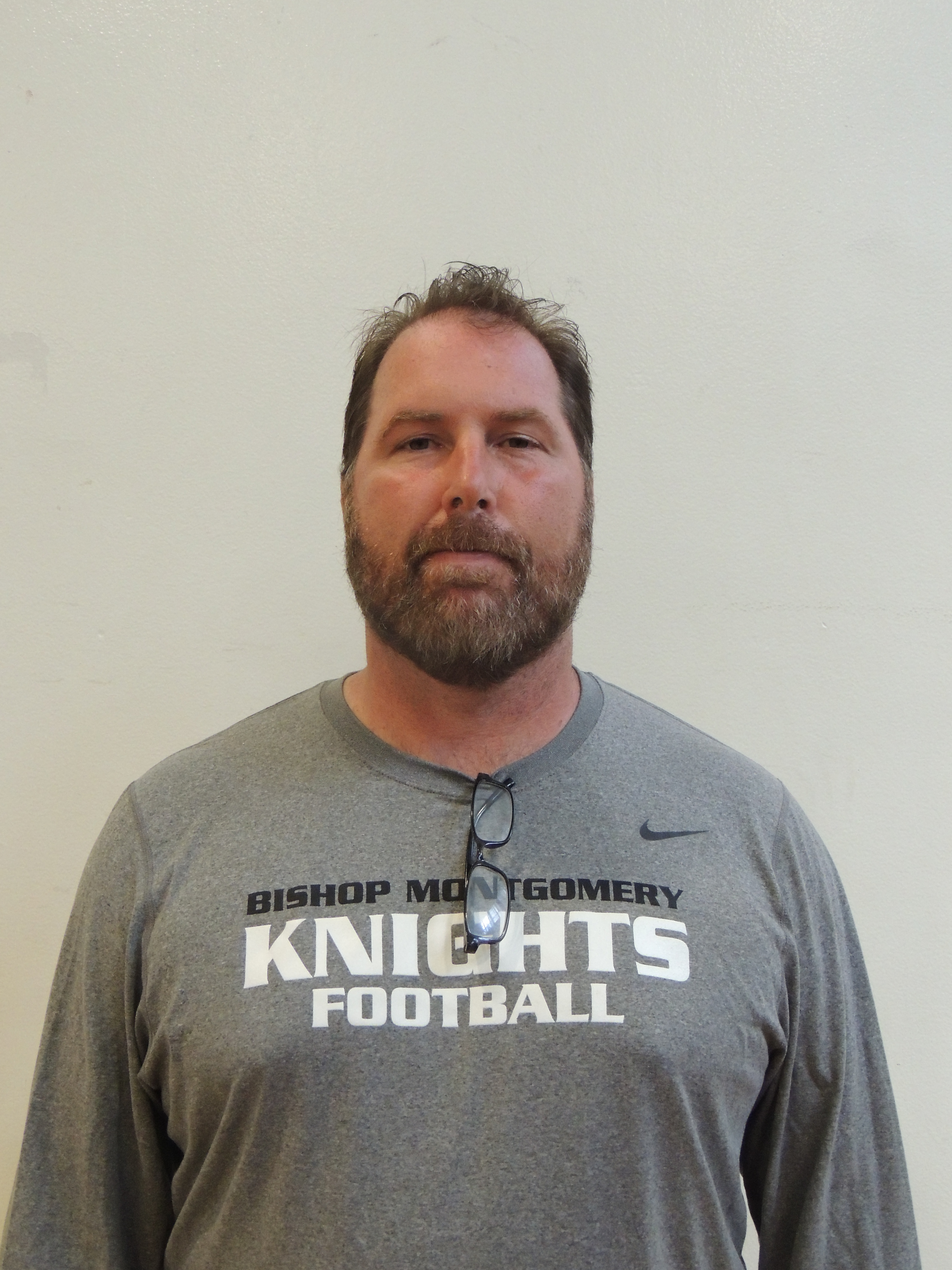 Ed Hodgkiss is in his 8th year as the Knights' head coach. Under his direction, BMHS has made the playoffs every season and has won four league titles (2010, 2014, 2015, 2016). He has a record of 49-38 at BMHS. His 2010 team holds the school record for most points scored in a game (65) and a season (454). Prior to coming to BMHS, Hodgkiss coached at both the collegiate and professional level. He was a collegiate assistant coach at Fairmont State University, Montgomery Junior College, Morehead State University, and Randolph Macon College. At the professional level, Hodgkiss served as an assistant coach for the Albany Firebirds (AFL) and Indiana Firebirds (AFL). In 1999, the Albany Firebirds won the Arena League championship. From 2002-2008, Hodgkiss served as the head coach of the Los Angeles Avengers of the Arena Football League. In his first season with Los Angeles, he led the Avengers to the franchises' first playoff appearance. He finished with a career record of 57-53. Hodgkiss had a distinguished high school and college playing career. At St. Vincent Pallotti High School in Maryland from 1984-1988, Hodgkiss earned team MVP and all-area honors as a running back. In 2004, he was inducted into the school's inaugural Athletic Hall of Fame class. Following high school, Hodgkiss played at Fairmont State University (WV), where he lettered three years.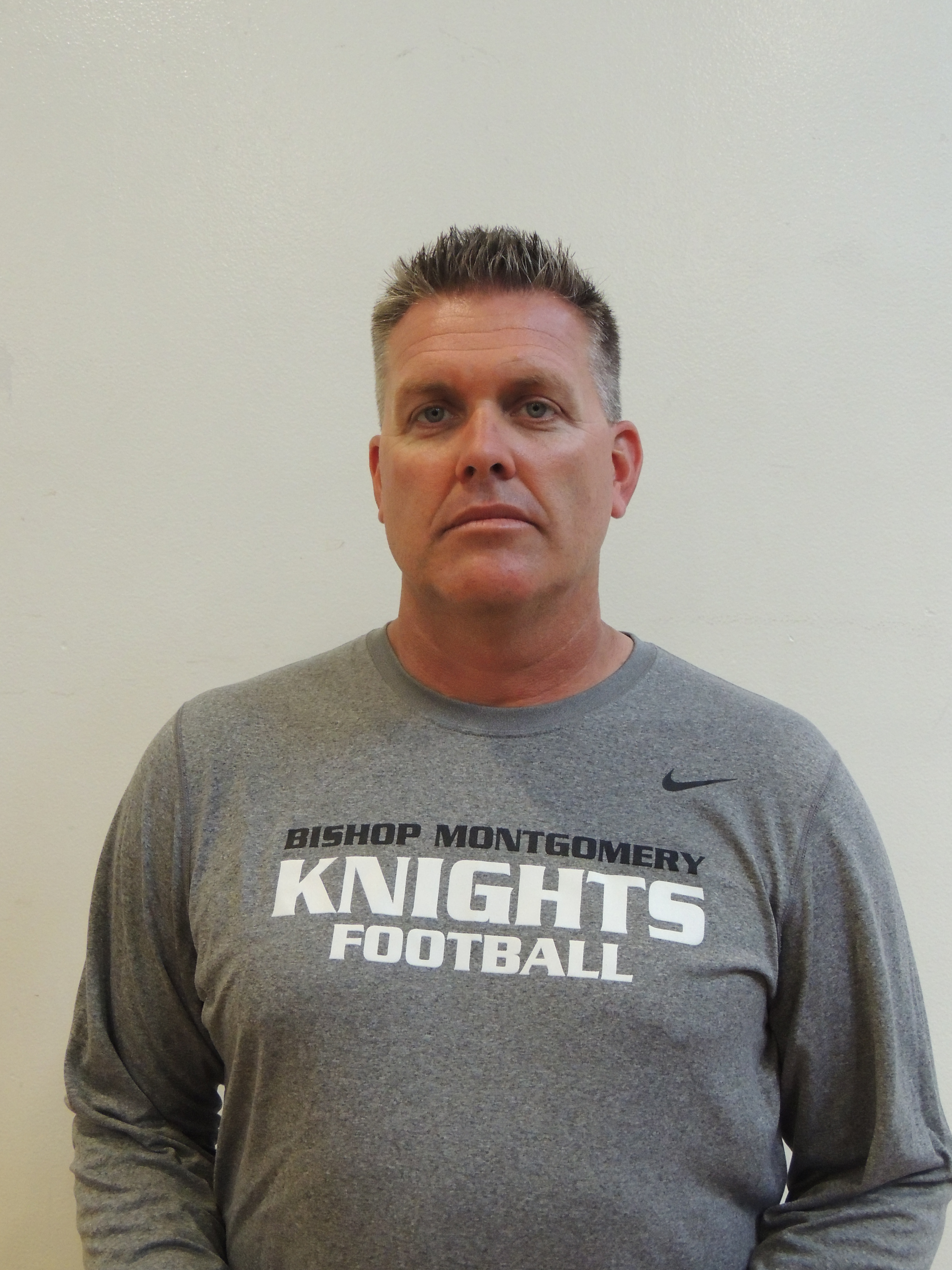 Mike Hall '91
Defensive Coordinator

Mike Hall, a 1991 BMHS graduate, is in his 3rd season as the Defensive Coordinator. It is his second stint coaching at BMHS, as he previously assisted in 2000-2001. Hall was an outstanding student-athlete while at BMHS. In 1989, he was a 1st Team All-Angelus league selection at linebacker. As a senior captain in 1990, Hall was named 1st Team All-Mission League, 2nd Team Daily Breeze All-Area, Team Defensive MVP, West Torrance Lions Club All-Star Game selection, and the BMHS Male Athlete-of-the-Year. Hall was also an all-league selection in baseball as a junior. Following BMHS, Hall attended Stanford University on a full football scholarship and he was a four-year letter winner. In 1991, he helped lead Stanford to the Aloha Bowl. In 1992, he played a vital role in Stanford winning a share of the Pac-10 title and an appearance in the 1993 Blockbuster Bowl. In 1994, Hall won the Phil Moffatt Award as Stanford's Most Outstanding Defensive Special Teams player. As a senior in 1995, Hall was named a team captain and was named Honorable Mention All-Pac-10 Conference. He led Stanford to the 1995 Liberty Bowl and he was named the Jim Reynolds Award recipient as the "player whose courage on the field and devotion to the game are an inspiration to all." In 1996, Hall played in the Heisei Bowl in Nishinomiya, Japan.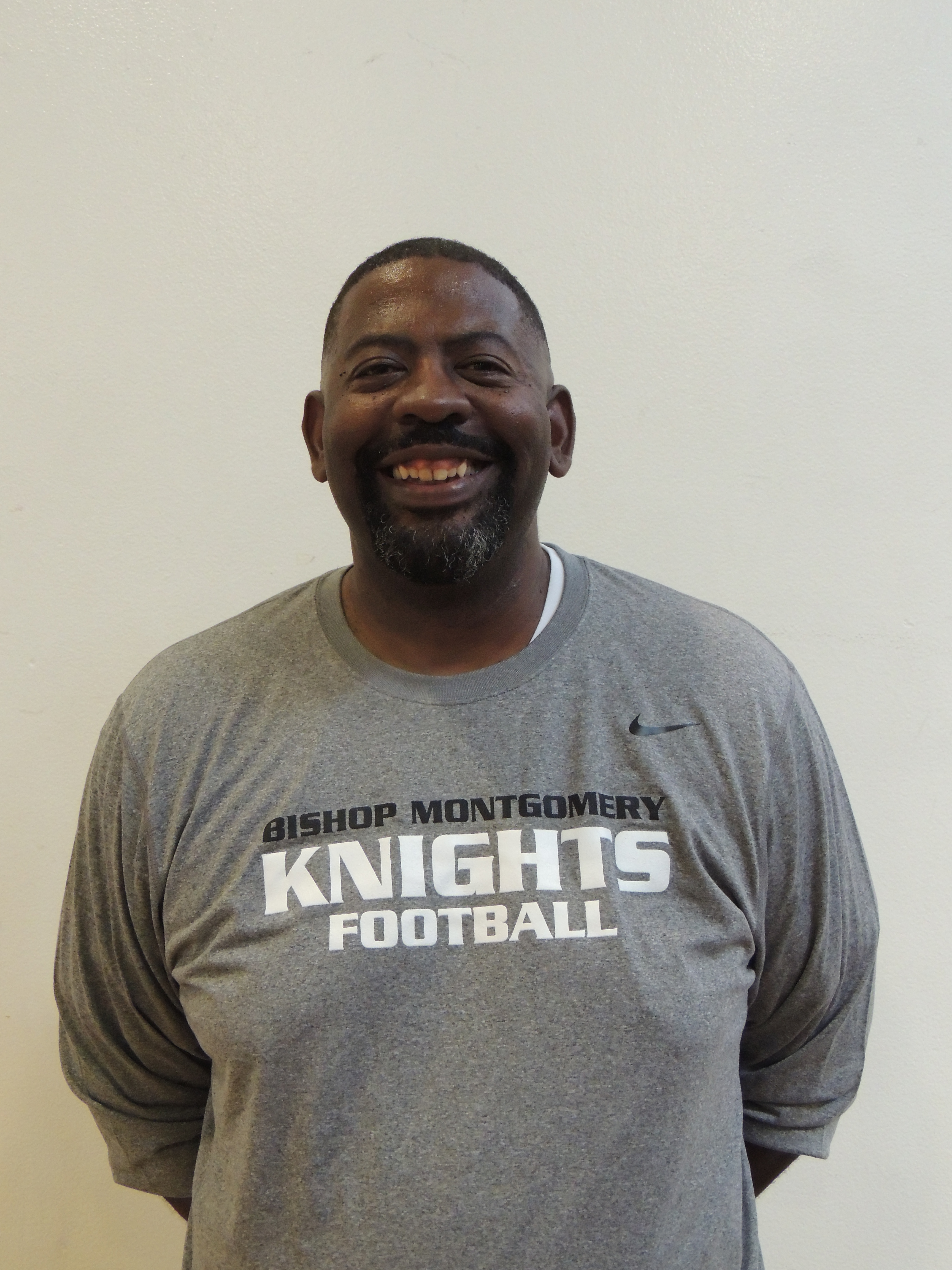 Sheldon Revis
Defensive Line
Sheldon Revis is in his 8th season coaching at BMHS. He began coaching at BMHS in 2010 as the linebackers and special teams coach. He is now in his sixth season coaching the defensive lineman. Revis is a 1981 graduate of Verbum Dei High School, where he played football and basketball and was an all-league and all-tournament selection. He went on to play both sports at Golden West College in Huntington Beach and was a JC All-American in football. In 1984, he earned a football scholarship to Northern Arizona University, a NCAA Division 1A program in the Big Sky Conference. In 1988, he signed a contract to play with the San Diego Thunder of the World Indoor Football League, but, unfortunately, the league folded in its debut season. Throughout his coaching career, he has been blessed to coach numerous of BMHS Del Rey League all-league performers, such as 2010 Defensive Player of the Year Christian Holloway, Evan Budrovich, Kyle Collins, Javan Siliga, Dante Deguzman, and 2015 South Catholic League Defensive Player of the Year Bryce Matthews.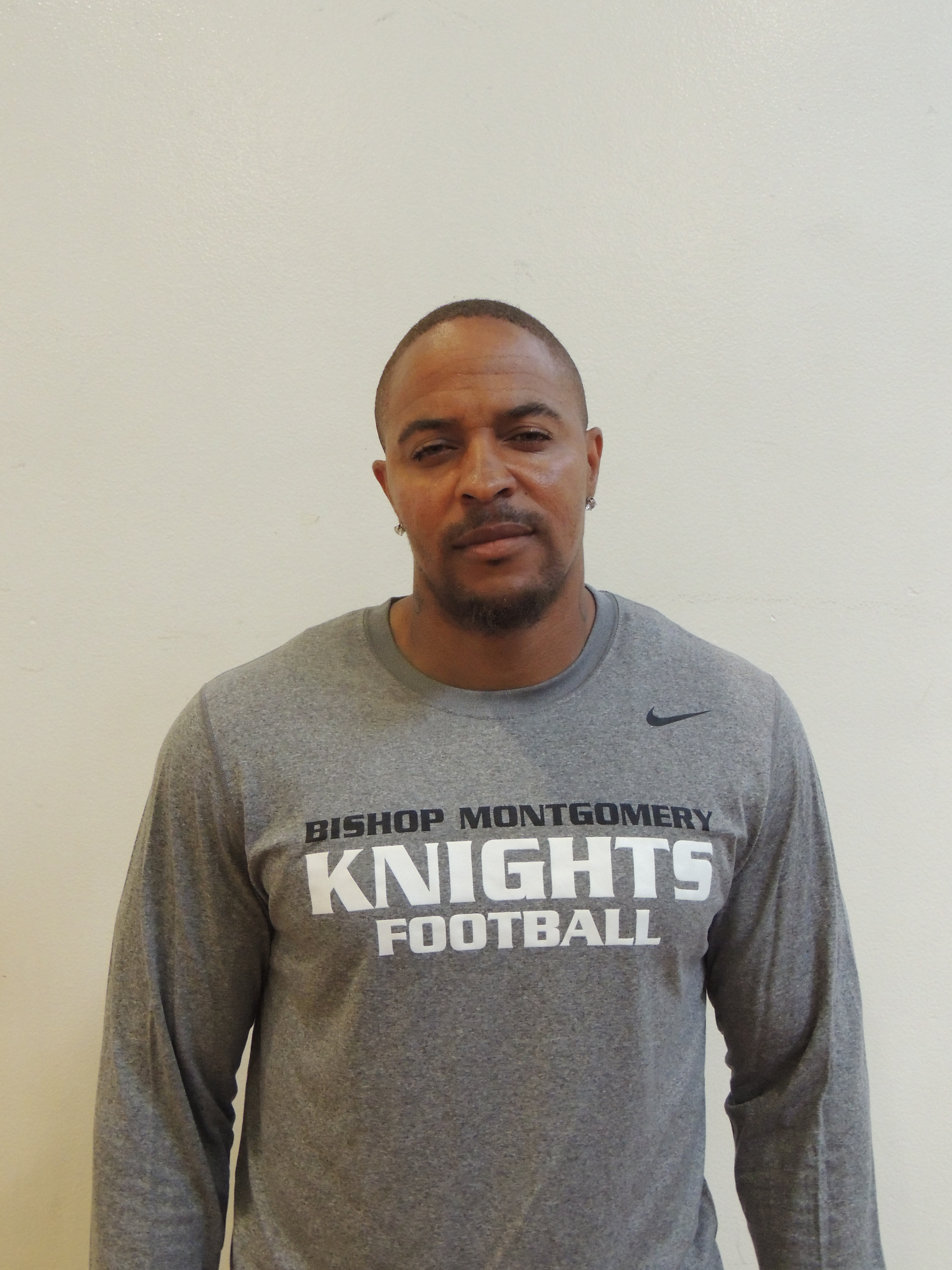 Reynard Reynolds
Receivers
Reynard Reynolds is in his 7th season coaching at Bishop Montgomery. Her will coach the receivers. From 2011-2014, Reynolds served as the Head JV Coach for the Knights, leading the younger squad to Del Rey League titles in 2013 and 2014. Reynolds starred at Long Beach Poly before moving on to Caohoma Community College (MS). While at Caohoma, Reynolds was a JUCO All-American and was ranked as one of the top 30 JUCO players in the nation. Reynolds completed his college eligibility at Alcorn State University. He earned his B.A in communications/radio/television broadcasting. Following college, Reynolds played in the Arena Football League for four years for the Bakersfield Blitz. In four seasons in the Arena League, he had 344 receptions for 4,871 yards and 107 touchdowns and played in 65 games.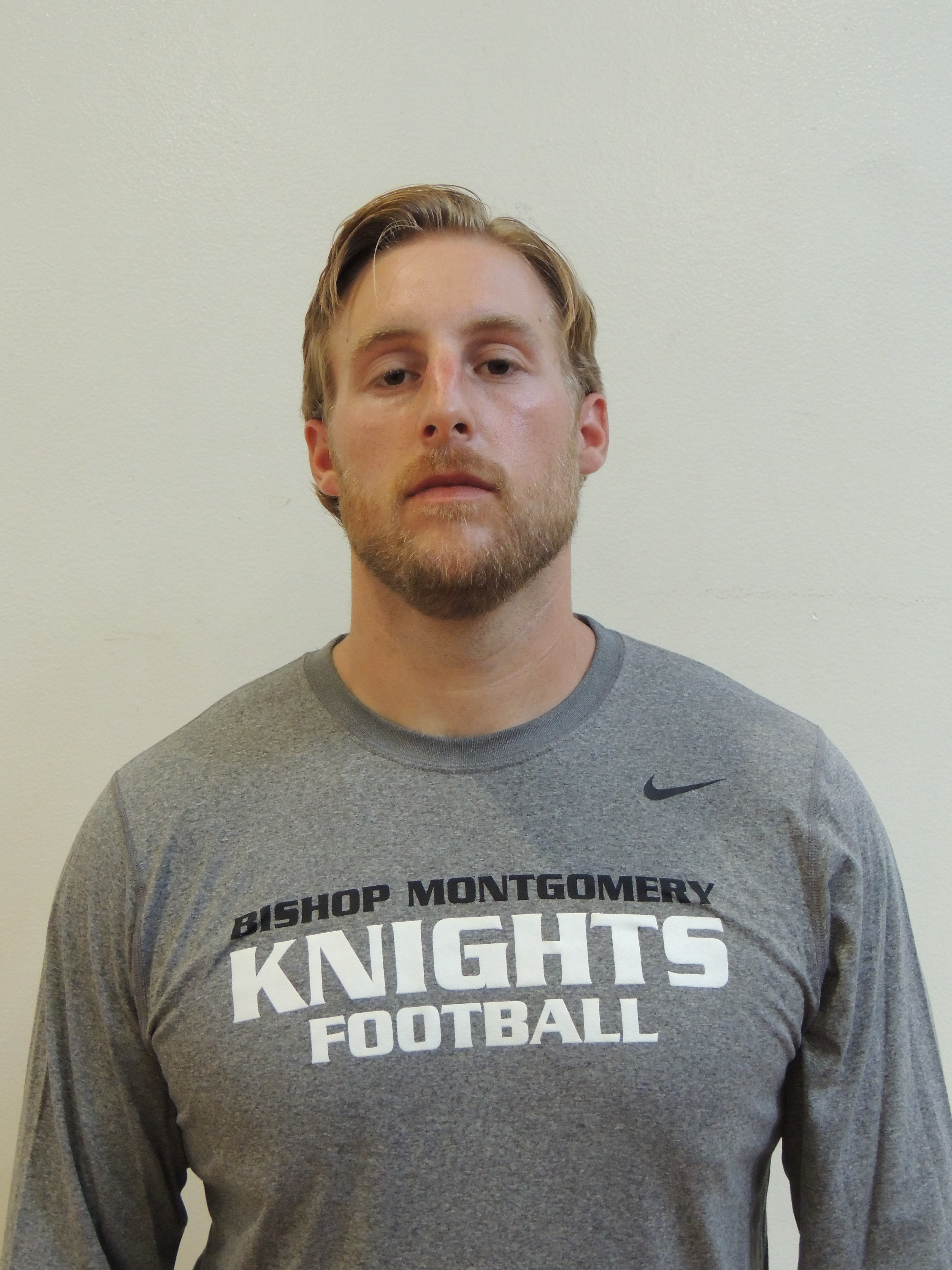 Eric Sheckler is in his 3rd season at BMHS. His previous two years he served as the Head JV Coach at Bishop Montgomery. He is also a member of the English Department teaching American Literature and Speech & Debate. Sheckler is a graduate of West Torrance High School, where he played football all four years for the Warriors. Following high school, he played for one season at Los Angeles Harbor College in 2007. Sheckler began his coaching career at South Torrance High School in 2013, serving as both the varsity running backs coach and Head JV Coach for two seasons before coming to BMHS.

Chris Madigan
Defensive Backs
Chris Madigan is in his 1st season coaching football at BMHS and 2nd year at BMHS. He also previously coached basketball at BMHS in 1989-90 under Coach Doug Mitchell. He also serves as an assistant varsity coach for boys' basketball. He teaches economics and P.E. at BMHS. Prior to returning to BMHS last year, Coach Madigan coached basketball at both the collegiate and high school levels. He was an assistant coach at LA Harbor College and Cal State Los Angeles. He served as the head basketball coach at St. John Bosco HS , Fountain Valley HS, and Providence HS.
Junior Varsity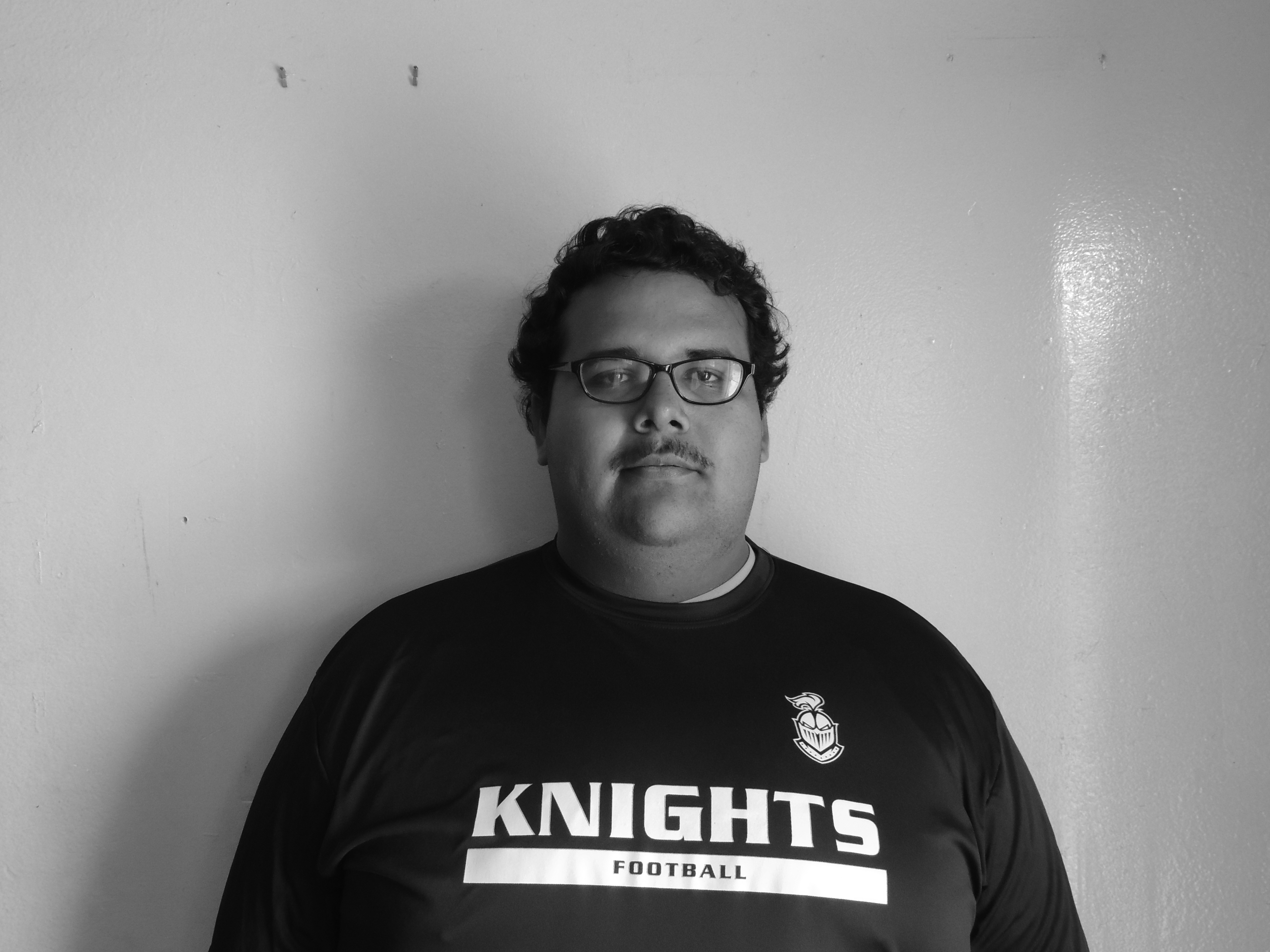 Erick Ponce
Head Coach
Erick Ponce is in his 2nd year coaching at Bishop Montgomery. He is a graduate of Gardena High School where he was an All-Marine League selection as a senior in 2013. In 2014, he served as the JV running backs and defensive backs coach at South Torrance High School. In 2015, he was the JV Head Coach at Rancho Dominguez Prep. He currently works in maintenance for Metro in Los Angeles.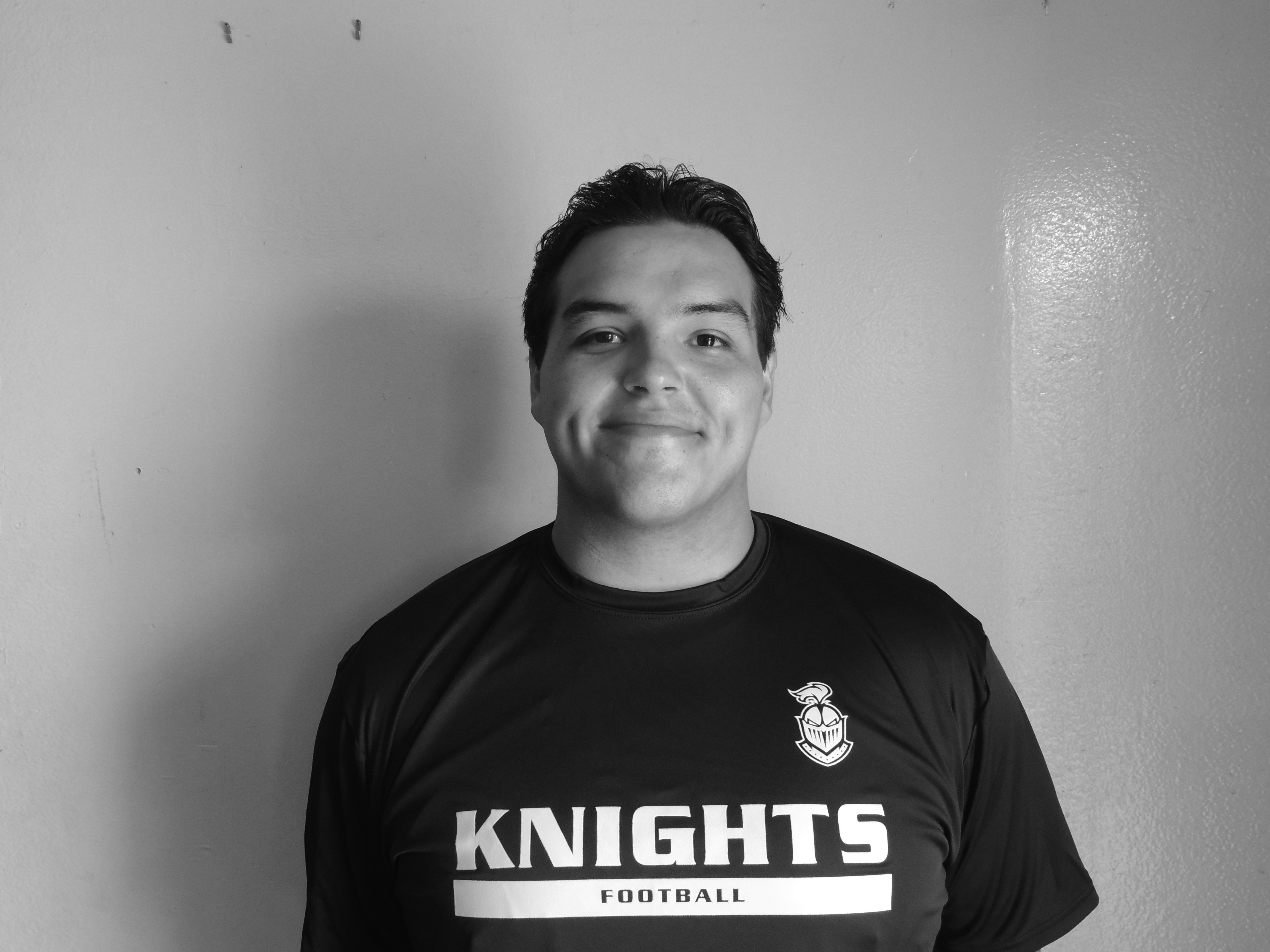 Bryant Villegas
Assistant Coach
Bryant Villegas is in his 2nd year at BMHS. Villegas was a 3-year starter on the offensive line at Gardena High School. Following high school, he was a 2-time American Pacific Conference selection at center for Santa Monica College. He plans to continue playing at Division II Charleston University. Villegas has previously coached youth football for the Rosecrans Park Packers and the Maria Regina Flag Football team. He currently works at Sports Treasures in the South Bay Galleria.


Zach Smith
Assistant Coach

Director of Football Operations