Jim Arnaiz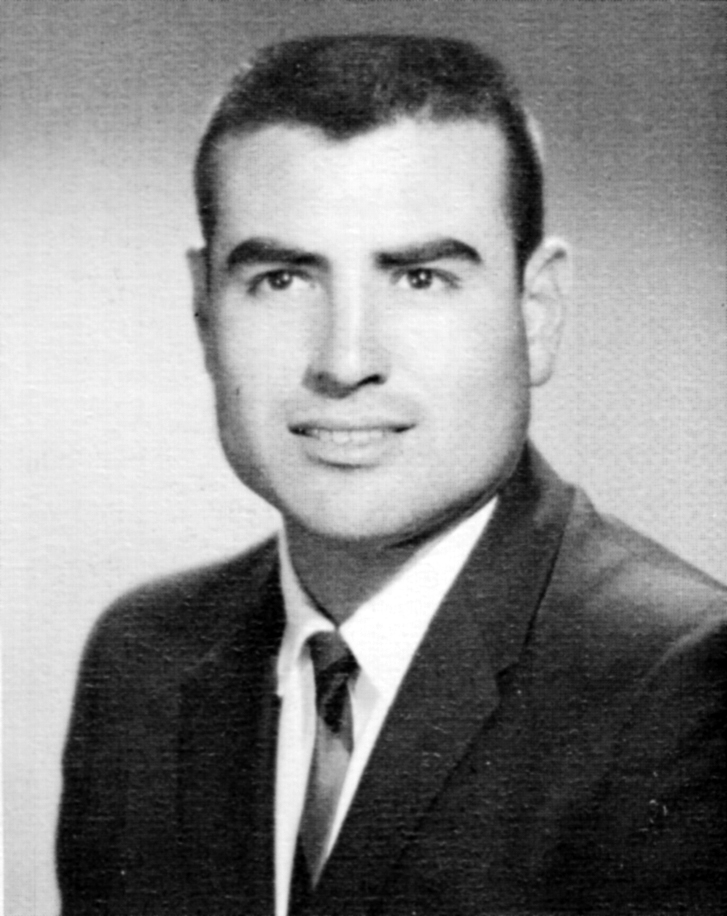 Following a Hall of Fame playing career at Cal Poly Pomona, where he played tight end on the football team, Jim Arnaiz embarked on a coaching career that is impressive, to say the least; and it was at Bishop Montgomery where his decorated career began. In the fall of 1962, Coach Arnaiz arrived on campus, where he started coaching multiple sports and teaching such classes as history, business, and algebra. From 1962-1968, he served on the football staff under hall of fame coach George Swade and alongside fellow hall of famer Marv Wood. He played a major role in guiding the program to a 43-24 record during those years. In 1964, he took over the track program at BMHS and led the Knights to league championships in 1967 and 1968. The 1967 league championship team was undefeated and is the first league championship team in program history. That year, Coach Arnaiz' team handed Crespi its first ever Camino Real League dual meet loss. After his stint at BMHS, he found his way south where he landed at Helix High School in La Mesa. In 27 years as the head football coach, he led Helix to a 212-77-11 record and is the winningest football coach in conference history. In all, he led Helix to 10 league championships, four CIF-San Diego Section titles (1978, 1980, 1982, and 1998), and two runner-up finishes (1981 and 1985). He retired from Helix in 1999 having coached many players who went on to play in college and several who played in the NFL. From 1994-95, he served as the State Athletic Director's President. The list of awards and accomplishments he has received is about as lengthy as his coaching career. He was twice named Los Angeles Times Coach of the Year; San Diego County Citizen of the Year in 1981, 1983, and 1999; member of the San Diego County High School Legends; member of the Imperial Valley Coaches Hall of Fame, the Southern California Coaches Hall of Fame, and the Cal Poly Pomona Athletic Hall of Fame. We are honored to add Bishop Montgomery Athletic Hall of Fame inductee to the list.
Ernie Martinez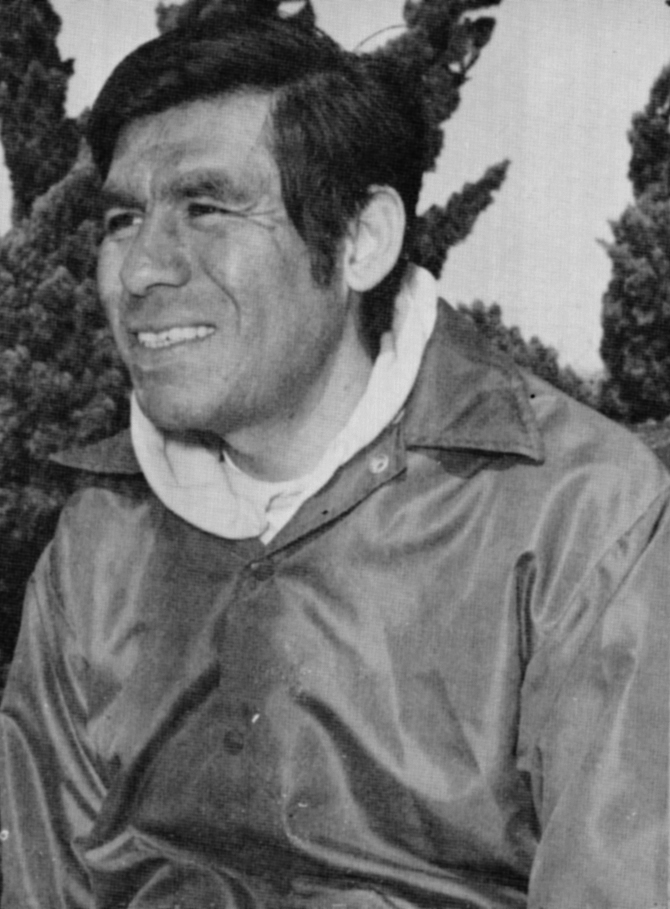 For 15 years from 1970-1985, Ernie Martinez served Bishop Montgomery in many capacities. He taught physical education and drafting, served as P.E. department chairman, and was the school's athletic director from 1980-1985. In addition to his duties as a teacher and an administrator, Coach Martinez made an impact on the field as one of the greatest coaches in school history. For many years, he served as an assistant coach in the football program, but he made his most lasting impression as the Knights' baseball coach for 13 years from 1972-1984. During his tenure in the dugout, Coach Martinez led the Knights to five league championships, seven CIF playoffs appearances, and the 1975 CIF title. He is the winningest coach in program history and his former players still adore him to this day. "Coach Martinez is a very humble, soft-spoken, and caring person," says former BMHS standout Mike Fay '83. His 1975 team is not only the greatest baseball team, statistically, in school history, but it is one of the finest teams in California state history. CalHiSports named the team the 24th greatest high school baseball team in state history. The 1975 team holds school records for wins in a season (27), highest winning percentage (.900), and fewest runs allowed (60). Coach Martinez led the Knights to a 27-3 record, including a perfect 8-0 mark to capture the Camino Real League title. In the CIF title game, BMHS beat Lynwood 1-0 at Dodger Stadium on an RBI single by Jim Carmody '75 who drove in Joe Rowell '75. It is, without a doubt, one of the most memorable moments in the history of Bishop Montgomery athletics. Following the season, Coach Martinez was named Daily Breeze Coach of the Year. In 2014, the team was inducted into the BMHS Athletic Hall of Fame. In all, Coach Martinez coached 2 major leaguers, 1 All-American, 1 Olympian, 10 All-CIF players, 11 players who were drafted, and many players who competed in college. Prior to coming to BMHS, Coach Martinez worked at Fermin Lasuen High School in San Pedro and was an assistant football coach on the 1962 CIF-SS 2A champions. After retiring from BMHS, Martinez served as an assistant football coach at San Pedro High School and was a member of the staff that led the Pirates to the 1996 City 4A title.
Tony Guggiana '64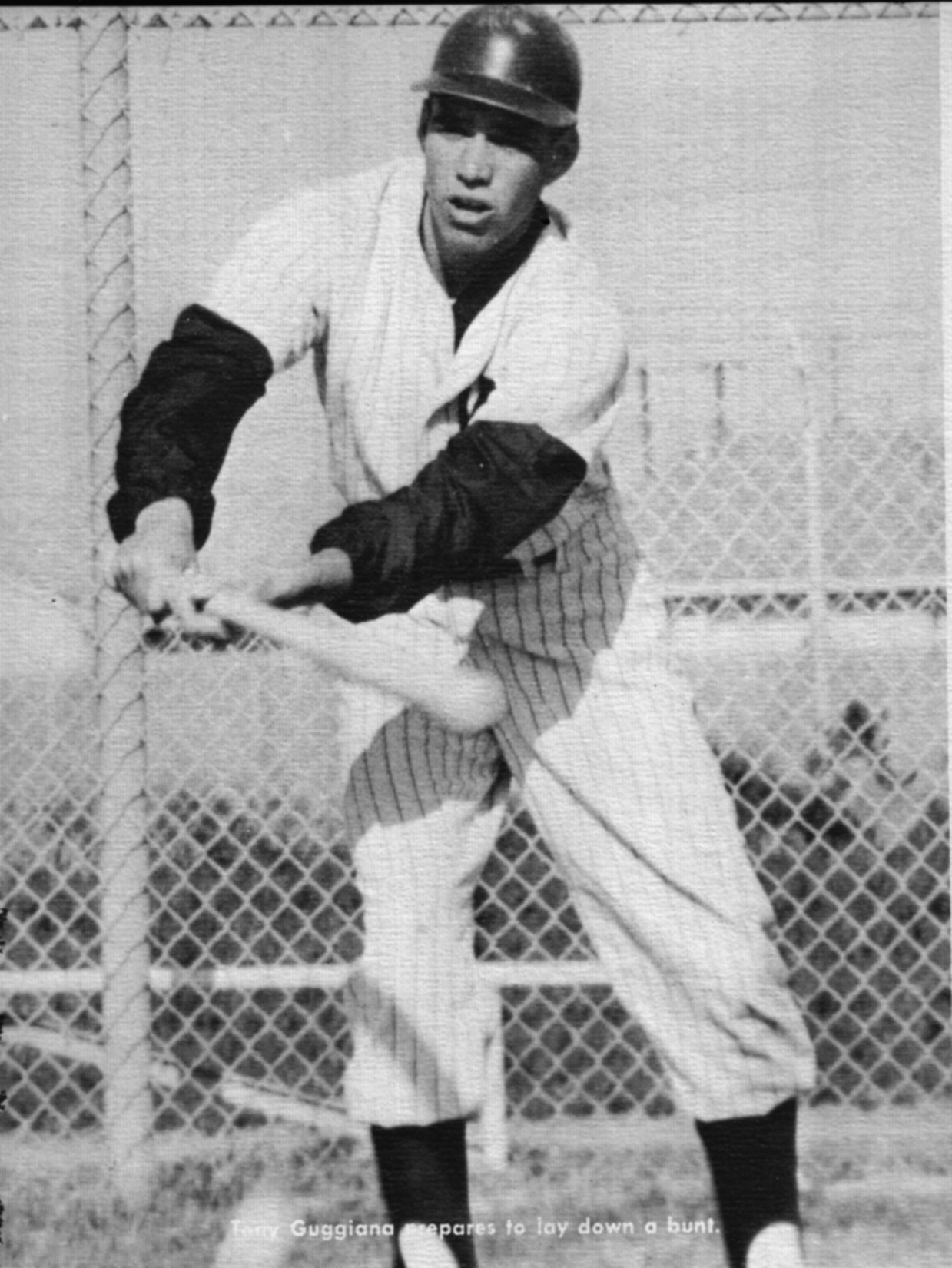 During the early years of Bishop Montgomery, there was no shortage of outstanding athletes produced by the school. At a time when most athletes competed in several sports, Tony Guggiana '64 certainly stood out for his excellence on both the basketball court and the baseball field. As a 3-year letter winner in basketball, Tony played an integral part of the 1962-63 that secured the basketball program's first CIF playoff appearance. It is on the baseball field where Tony made his biggest mark. He was a 3-time all-league selection and was the Knights' starting third baseman for three seasons. He was named Bishop Montgomery's 1964 Male Athlete-of-the-Year following his senior year. After high school, Tony went on to have a decorated playing and coaching career. He earned three letters in baseball at Long Beach State from 1966-1968. While at Long Beach, Tony was the starting third baseman for the 49ers and he was named 1st Team All-Big West Conference in both 1966 and 1967. After college, Tony went on to serve as a high school teacher for an incredible 42 years. For 41 of those years, he coached a sport, most notably, baseball. In all, Tony served as a varsity baseball coach for 33 years, including 5 years at Serra High School, 17 at Artesia High School, and 11 at Cerritos High School. In 1986, Tony led his Artesia team to a CIF title and he was named the CIF Coaches Association Coach of the Year.
Sharkie Boehnert-Zartman '68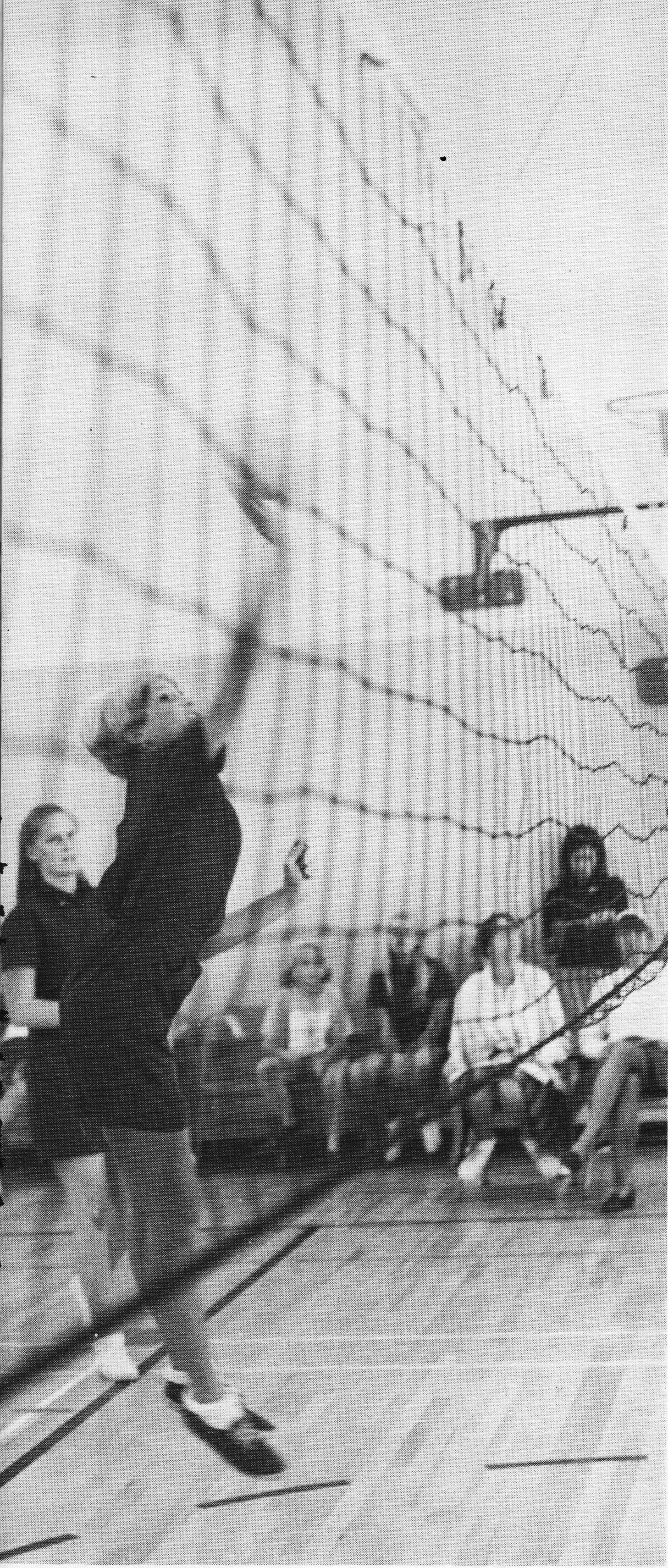 During a time when girls' athletics were just really beginning to grow at many levels, Sharkie Boehnert-Zartman '68 stood out as one of the best athletes in the school. She competed for three years in both volleyball and basketball for the Lady Knights. In her senior year, she helped lead the volleyball team to the program's 1st ever league championship, although it would not be the last volleyball title at BMHS in which she would play a part, at least indirectly. From 1993-2001, Sharkie's daughters, Teri '97 and Chrissie '01, would play instrumental roles in the Lady Knights volleyball history. Combined, Teri and Chrissie won 5 league titles, 4 CIF titles, and 2 state titles. Following her days at BMHS, Sharkie went on to have a decorated playing and coaching career of her own. As a player, she was an All-American and a member of UCLA's first national championship volleyball team in 1972. She was also named one of the 25 greatest volleyball players in UCLA history and her #23 is retired. She also was a member of the United States National Volleyball team where she was a 5-time USA All-American. She then moved on to have an outstanding career as a professional on the WPVA Beach Volleyball circuit and in 1993, she was inducted into the California Beach Volleyball Association Hall of Fame. Sharkie is currently a professor at El Camino College where she teaches health, fitness, and yoga. From 1976-1985, she served as the women's volleyball coach at El Camino and led her squads to 9 conference titles and 2 state titles. She also has coached her junior volleyball team to 1 national title. In 2007, Sharkie was named by the California Association for Health, Physical Education, Dance, and Recreation as the Health Educator or the Year. She is a member of the El Camino College Athletic Hall of Fame and the California Community College Coaches Hall of Fame. She is also the author of several books on health, fitness, and volleyball.
Cindy Weglarz '95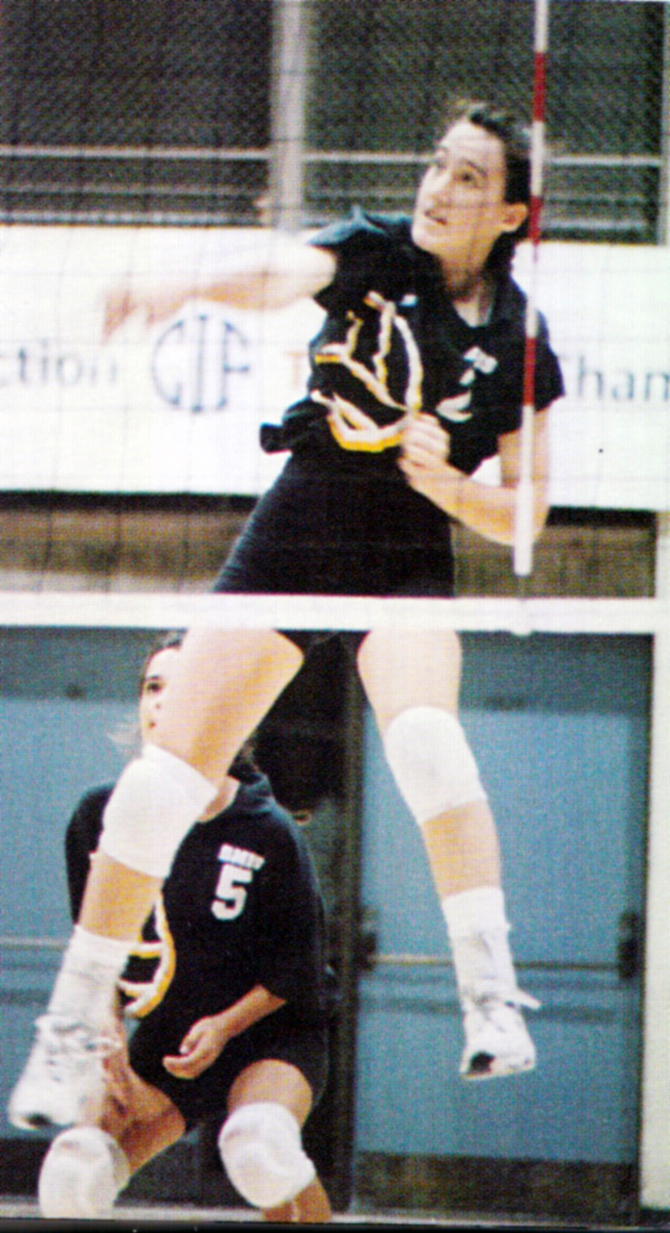 In a storied volleyball program that boasts several All-American players, multiple CIF and State players of the year, dozens on All-CIF and all-state picks, and too many league, CIF and state titles to list, Cindy Weglarz '95 stands out as one of the best to ever play at Bishop Montgomery. She was a 4-year varsity letterwinner who proved to be a dominant force for the Lady Knights in her career. As a freshman, she stepped right in and became both an all-league and All-CIF selection. As a sophomore, she again garnered all-league honors and helped Bishop win the program's first of many CIF titles. As a junior, Cindy led the Lady Knights to the state finals and was named the 1993 State Player of the Year. As a senior, Cindy led the Lady Knights to a league title and a CIF title. She was named the Del Rey League Most Valuable Player, CIF Player of the Year, and 3rd Team All-State. At the end of the year, she was named 1995 Female Athlete of the Year. Not bad for someone who had never played volleyball prior to arriving at Bishop Montgomery. Her playing career, however, was far from over. She went on to have a decorated career at Loyola Marymount. She helped the Lady Lions to WCC titles in 1995 and 1996; the 1996 team advanced to the NCAA Sweet 16 and was inducted into LMU's Athletic Hall of Fame in 2015. In 1996 and 1997, Cindy earned All-WCC honorable mention honors. She is 4th in LMU single season history in service aces with 50; she is tied for 2nd in single season service ace average (0.51); 6th in career aces with 119; and she is LMU's all-time career leader in service ace average at 0.47.
Fred Washington '03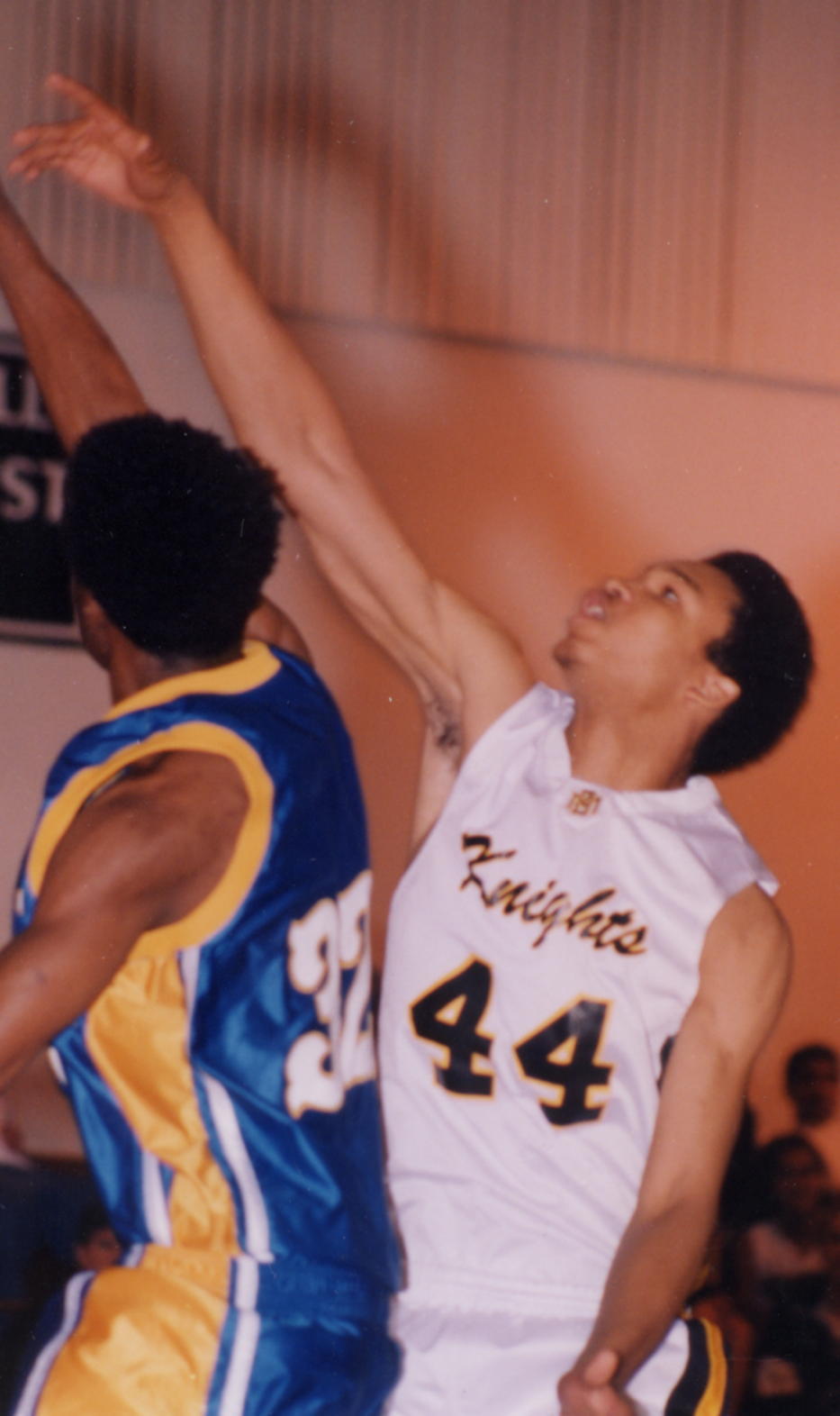 From the moment Fred Washington '03 stepped on campus in 1999, he was destined to do great things both on the basketball court and in the classroom. As a 4-year letter winner, the team's Fred played on had an incredible 112-15 record and brought home some impressive hardware. As a freshman and sophomore, Fred played a huge role in CIF and state championship teams. As a junior, he willed the Knights to an improbable third straight CIF title, and as a senior, he helped lead the Knights to a 27-2 record. In all, Fred was a big reason why, during his four years, the Knights won 3 Del Rey League titles, 3 CIF titles, and 2 state titles. His list of individual accomplishments is staggering. He was a 3-time All-Del Rey League selection, including being named league MVP as a senior; he was named CIF Player of the Year as a junior and 1st Team All-CIF as a senior; As both a junior and senior, he was 2nd Team Elite All-State and 1st Team Division 3 All-State; as a senior, Fred added to his trophy case the Daily Breeze Player of the Year award, the BMHS Male Athlete of the Year award and he was named an All-American. In a 3-week period as a senior, Fred recorded 3 triple-doubles. In the third triple-double during that stretch, Fred scored 31 points, grabbed 13 rebounds, and dished out 15 assists in a win over Harvard-Westlake. For his career, he scored 2,011 points and is one of only four players in program history to eclipse the 2,000-point mark. His coach, hall of famer Doug Mitchell, calls Fred "the best leader [he has] have ever coached." Also an outstanding student, Fred earned a scholarship to Stanford, where he had an impressive playing career. During his four years at Stanford, the team made four NCAA appearances, reaching the Sweet 16 once. Fred is tied for 12th in school history in games played with 126. In 2006-07, he led Stanford in assists and field goal percentage. In the book "100 Years of Stanford Basketball," Fred is named to the school's all-time All-Defensive Team. He graduated with degrees in Political Science and Communications. He also graduated from Santa Clara University Law School and has passed the Bar Exam. He currently serves as the Deputy District Attorney in Stockton.
1995-96 Girls' Basketball Team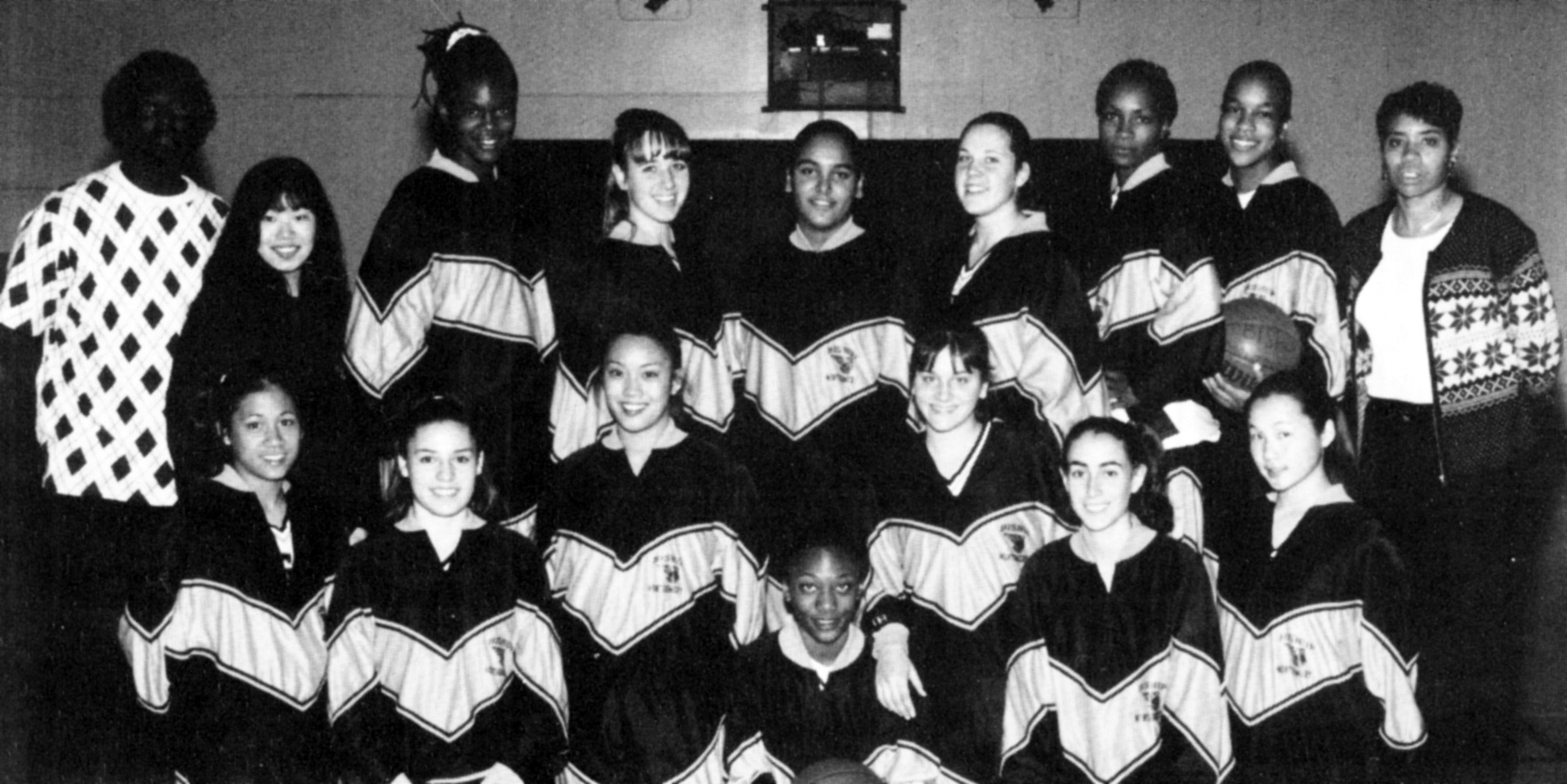 The 1995-96 Bishop Montgomery Girls' Basketball team has the distinction of being the first team in school history to win a state title in any sport when they captured the Division III crown with a 46-42 win over Bear River. It would be the first of six state titles in the storied history of BMHS girls' hoops. In addition to winning a state title, The Lady Knights captured the CIF-SS Division III title in impressive fashion. During their run in the playoffs, they defeated their opponents by an average of 26.6 points. In fact, their closest game leading up to the state finals was a 21 point win over Morningside in the State Southern California Regional Finals. The team was not at a loss for individual stars. Tiffany Washington was named Del Rey League MVP, CIF Player of the Year and 1st Team All-State. Tashara Carter was a 1st Team All-Del Rey League pick as well as a 1st Team All-CIF and All-State selection; Marci McGreevy earned 1st Team All-CIF honors. All three players were named to the Daily Breeze All-Area Team. Head Coach Yevette Angel was named State Division III Coach of the Year. An impressive seven players went on to play basketball in college – Tashara Carter and Tiffany Washington to USC; Danielle Graham to Fresno State University; Marci McGreevey to Cal State San Bernardino; Jamilah Jones to Cal State Northridge, Jenica Hirata to Chapman University; and Jana Naruse to El Camino College.

The team is:
Renette Antonio '96
Danielle Beaulieu '96
Jennifer Blakely '97
Tashara Carter '97
Danielle Graham '97
Jenica Hirata '97
Jamilah Jones '96
Marci McGreevy '96
Jana Naruse '96
Nicole Prado '97
Vanessa Sandoval '96
Liza Vismanos '96
Tiffany Washington '96
Ja'nae Zahn '98
Head Coach: Yevette Angel