BMHS Athletic Hall of Fame Class of 2014:

Chuck Bongard '67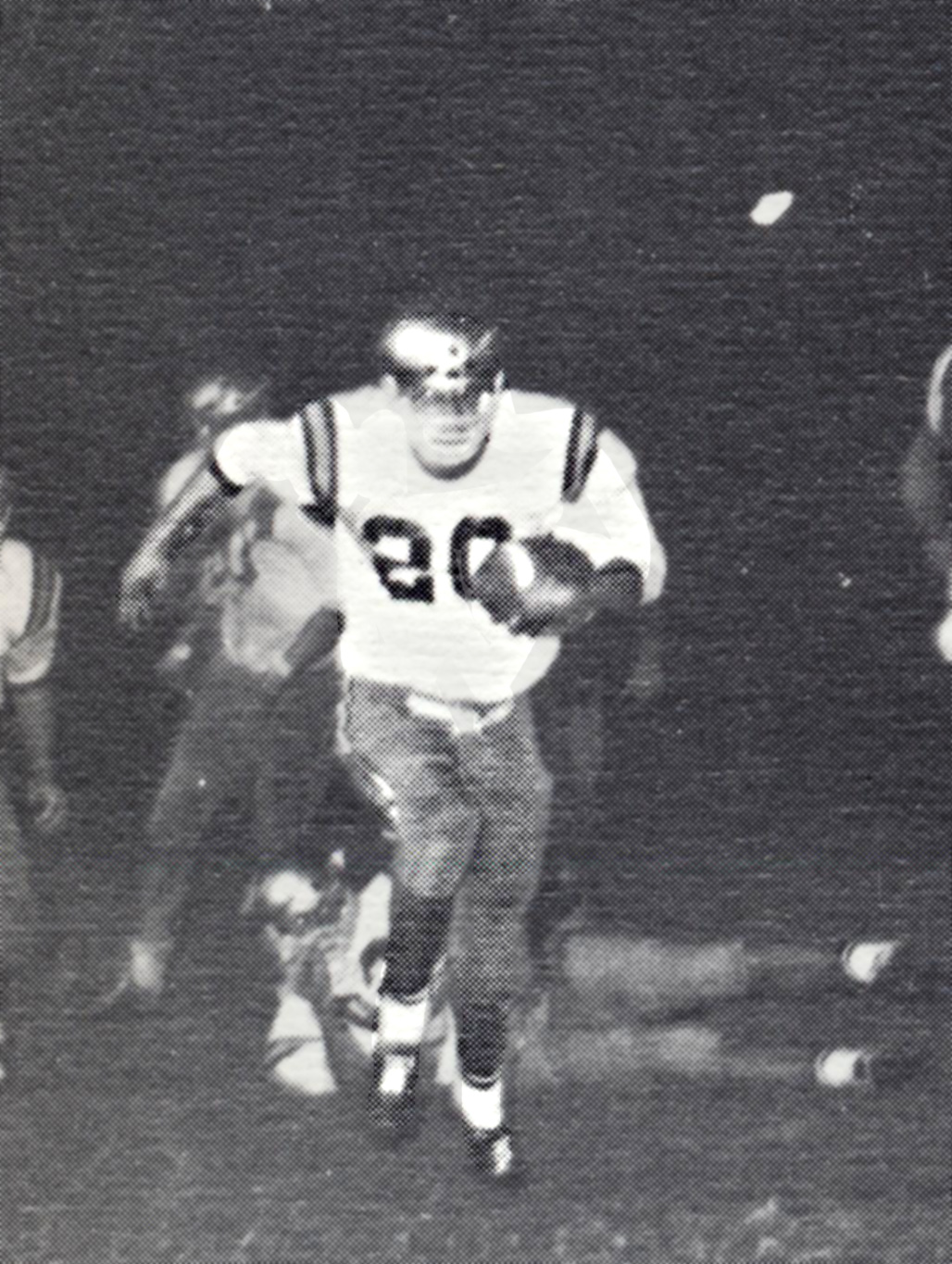 From the moment Chuck Bongard stepped foot on the BMHS campus, he was a leader. Off the field, Chuck served as Freshman Class President and ASB President as a senior. He was also a 3-year member of the Black M Club and a four-year member of the California Scholarship Federation (CSF). Chuck translated his leadership abilities and academic prowess to the athletic fields. He was a captain on virtually every team on which he played and in 1967, Torrance Press-Herald Sports Editor Henry Burke wrote that "[Bongard] is absolutely the smartest [baseball] player in the CIF." As a two-year varsity letterman in football, Chuck was instrumental in helping the Knights to an 11-1 record his senior year as the team won the Camino Real League title and reached the CIF semifinals. Equally adept at both running and catching the football, Chuck scored 13 touchdowns in 1966. That year, he led the league in receptions and touchdowns and he was named to the All-City team by the Press-Herald. On the baseball field, Chuck was a three-year varsity letterman and was the starting third baseman on the 1967 CIF Championship team that was inducted into the Athletic Hall of Fame in the 2011 inaugural class. During the Knights' run to the CIF title, Chuck hit an impressive .500 in the playoffs. For his efforts, Chuck was named to the All-City team by the Press-Herald after hitting .378 with six doubles, 18 runs scored and 13 RBI's on the season. He was named 1967 BMHS Sportsman of the Year. Following graduation, Chuck received and accepted an appointment to the United States Naval Academy where he received a degree in math. He then attended Loyola Law School and he currently has his own law firm in the San Diego area.

Ed Gilles '67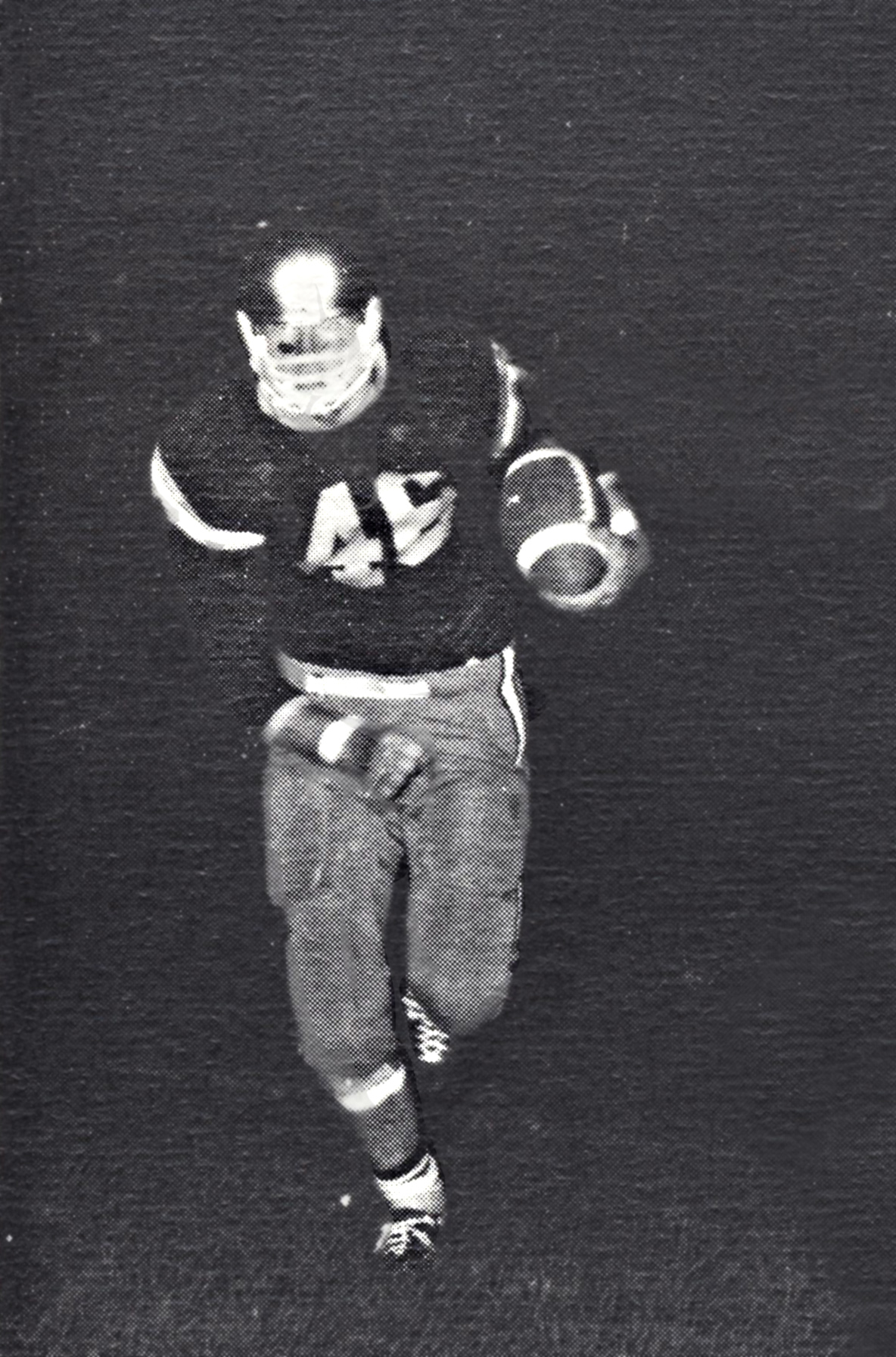 It is safe to say that every successful football team at Bishop Montgomery over the years has had a player who would be considered a "workhorse," a player who does whatever it takes to get the job done. Perhaps no player in the program's history embodies that more than Ed Gilles. A physical fullback for the Knights, Ed was a three-year letterman in football during an outstanding career at Bishop Montgomery that saw him battle chronic back problems. In 1965 and 1966, he formed a prolific backfield with classmate and fellow-inductee Chuck Bongard. In his three years on the varsity, Ed helped the Knights to a 24-6 record, including the 1966 league championship and a trip to the CIF semifinals. As a senior, Ed rushed for 1,255 yards (4th all-time at the school) and 12 touchdowns (6th all-time) and was named 1st Team All-South Bay, All-City by the Torrance Press-Herald, and played in the prestigious Lions All-Star Game. Amazingly, he, along with Chuck Bongard, was left off the All-Camino Real League Team that year, but it did not go undetected by the local media. A 1967 Op-Ed article by the Press-Herald's sports editor said: "…A lot of preps make the All-CIF first string backfield whose yardage is not that good. He scored 12 touchdowns, but the 'unconscious' Camino Real League coaches refused to name him to the all-league team…the coaches did such a bad job picking their all-league players that some newspapers haven't bothered to print it." Ed was also a 3-year member of the varsity track team where he helped the Knights to the 1967 league title. As a senior, Ed broke the school record in the long jump with a mark of 21' 8", all while still dealing with a bad back. Following graduation, Ed had a successful football career at El Camino College. From 1973-1975, Ed served as an operating room technician in the United States Army before serving for 31 years in the US Postal Service. Recently retired, Ed has volunteered at many youth and service organizations in Oregon, where he lives with his wife, and 1967 classmate, Joni (Schneider) Gilles.
Patty Froehlich-Gasso '80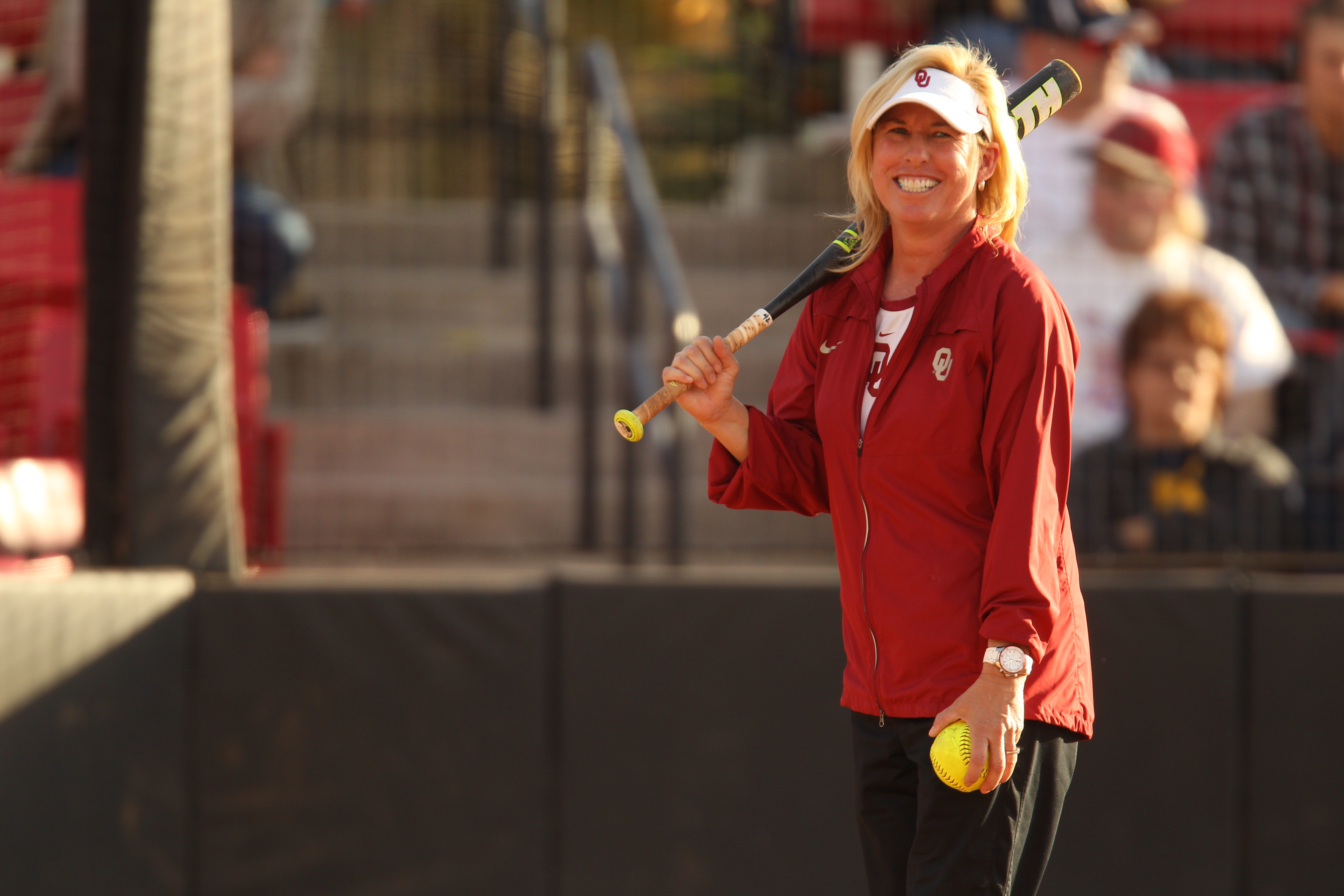 Prior to Patty Froehlich-Gasso's arrival at Bishop Montgomery, the girls' softball program had an impressive run of 11 straight league titles. As a player from 1977-1980, Patty only added to the history of the program. A 4-year varsity starter at shortstop, Patty was named team MVP as both a junior and a senior and was named 1st Team All-Angelus League both years as well. As a junior, she hit .333 and led the Lady Knights in runs scored, doubles, triples, RBI's and stolen bases. She was second on the team in hits with 16. As a senior, she hit .250 and led the Lady Knights in triples and walks. After graduation, Patty headed to El Camino where she had an impressive career before moving on to play two years at Long Beach State. After her playing days were over, Patty began a coaching career that few in the sport have matched. At Long Beach City College, Patty had a five-year record of 161-59-1 and led the Vikings to four South Coast Conference titles and two Southern California Regional appearances. Her next stop was the University of Oklahoma, where she recently finished her 20th season at the helm. During her tenure at OU, Patty has clearly solidified herself as one of the greatest softball coaches in the history of the game. In 20 seasons, she has led the Sooners to 20 post-season appearances, seven Big-12 titles, eight Women's College World Series appearances, and two National Championships (2000 and 2013). Additionally, she has been named Big-12 Coach of the Year seven times, including this past season, and her staff has been named National Coaching Staff of the Year twice. She has a career coaching record of 1140-355-3 and a record of 979-296-2 at Oklahoma. Patty is a member of the El Camino College Hall of Fame (2000), Long Beach City College Hall of Fame (2004), Long Beach Baseball and Softball Hall of Fame (2004), National Fastpitch Coaches Association (NFCA) Hall of Fame (2012), and now the Bishop Montgomery High School Athletic Hall of Fame.
Chrissie Zartman '01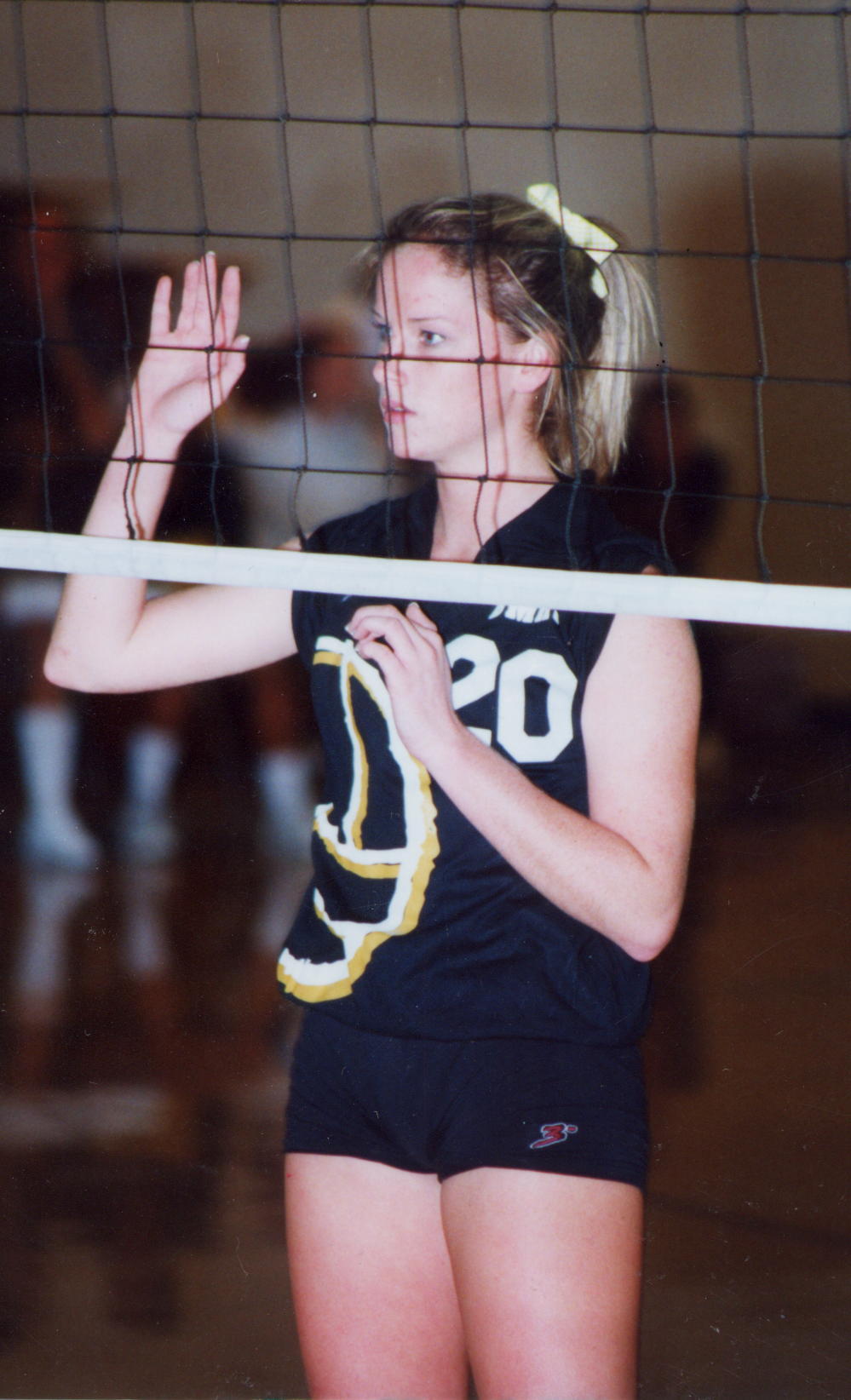 It is no surprise that Chrissie Zartman's volleyball accomplishments are impressive. The sport has deep roots in her family. Her dad, Pat, is an accomplished volleyball coach, including serving as the women's national team coach from 1970-74. Her mom, Sharkie, led the Lady Knights to the 1967 league championship before embarking on a playing career at UCLA where she was an All-American, a member of the school's first National Championship team, and had her number 23 retired. Chrissie's sister, Teri, led the Lady Knights to 2 CIF titles and 1 state championship and was named 1996 CIF Player of the Year and an All-American before heading off to an outstanding career at UC Irvine. Chrissie certainly did her part to add to the Zartman volleyball resume. A 4-year varsity starter at BMHS, Chrissie led the Lady Knights to the CIF Finals every year, winning titles in 1998 and 1999. She also helped BMHS to the 1998 State Championship. She was named All-CIF three times, including CIF Player of the Year in 2000. Following her senior season, Chrissie was an All-American selection by both Student Sport and Volleyball magazines and was named BMHS Female Athlete of the Year. She also had an impressive beach volleyball career on the junior circuit. In 1997, she and her playing partner became the youngest players ever to receive a Triple-A beach rating. At the time, Chrissie, 13, had won five AAU Junior Beach Championships. She followed that up by winning Junior Olympic gold medals in 1998, 1999, and 2000. In 2002, Chrissie was named a FISU University World Champion of Beach Volleyball. After graduation, Chrissie was off to UCLA, where her list of accomplishments only grew. As a freshman, she contributed 270 digs on the season. As a sophomore, Chrissie led UCLA with 525 digs and was named 1st Team All-Pac-10 and 1st Team AVCA All-Pacific Region. In her junior year, Chrissie once again led UCLA in digs, tallying 551. She was once again named 1st Team All-Pac-10 and added several other awards to her mantle. She was named 1st Team All-American by Volleyball Monthly magazine, Honorable Mention All-Pac-10 Academic, and NCAA Regional All-Tournament. Chrissie followed up an impressive junior year with an even better senior season at UCLA. She set a school and Pac-12 record with 708 digs and became a 3-time 1st Team All-Pac-12 selection. She also repeated as 1st Team AVCA All-American and graduated as the UCLA and Pac-12 record holder with 2,064 digs, a figure that also place her 4th in NCAA history. Chrissie spent five seasons on the AVP pro beach volleyball tour and was a regular finisher in the top ten.
1975 Baseball Team

The 1975 Bishop Montgomery Baseball team is not only the greatest baseball team, statistically, in school history, but it is one of the finest teams in California state history. The 1975 team holds school records for wins in a season (27), highest winning percentage (.900), and fewest runs allowed (60). The Knights, coached by Ernie Martinez, went 27-3 on the season, including a perfect 8-0 record to capture the Camino Real League title. They capped their season by beating Lynwood 1-0 in the CIF Finals at Dodger Stadium on an RBI single by Jim Carmody '75 who drove in Joe Rowell '75. Last year, CalHiSports named the 1975 team as the 24th greatest high school baseball team in state history, truly a remarkable accomplishment. The team included several players who went on to play in college, one who played in the 1984 Olympics and two who reached the major leagues.
The team is:
Bill Bordley '76
Jim Carmody '75
Tim Collins '75
Kelly Gettman '76
John Guggiana '75
Tom Hentila '77
Doug Leach '75
Tim Pettit '75
Ray Petty '76
Paul Pudewa '76
Jim Roderick '75
Joe Rowell '75
Bob Seus '77
Chris Smith '75
John Spagnola '75
Head Coach: Ernie Martinez
Assistant Coach: Anthony Saldana