BMHS Athletic Hall of Fame Class of 2012:
Pattie Schnell '66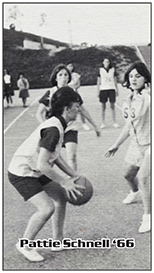 Pattie Schnell played varsity volleyball, basketball, and softball all four years at BMHS. She was the only female athlete at the time to play varsity in all sports all four years. She was named the 1966 Female Athlete of the Year and was the 1966 president of the Girls' Athletic Association. At BMHS, she was a member of four softball league champions and was named to the 1966 Alemany basketball tournament all-star team. Schnell attended Los Angeles Harbor College and Long Beach State, where she played volleyball, basketball, softball and track. She graduated from Long Beach State in 1971 with a degree in physical education and also received her teaching credential. In 1970, Schnell was a member of the U.S.A. softball team that won a silver medal at the Women's World Championships in Osaka, Japan. She has traveled all over the world representing U.S.A. softball. After college, she played professional softball for the Orange Lionettes of the Pacific Coast Women's Softball League, and for the Southern California Gems of the Women's Professional Softball League. She was a teacher, coach, department chairperson, and athletic director for 37 years at the secondary level in Orange County schools before retiring.
Patrick Kealey '68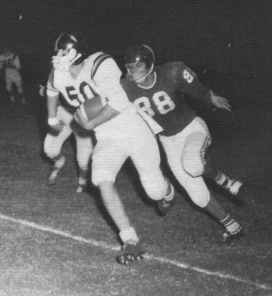 Pat Kealey had a decorated athletic career while at BMHS, both on the football field and the track. On the football field, he was a 3-year letterman, excelling on the offensive line and at linebacker. In 1966, he was a 2nd Team All-CIF pick and led the Knights to an 11-1 record and an appearance in the CIF semi-finals. In 1966 and 1967, Kealey was an All-Camino Real League selection as well as an All-City of Torrance and All-South Bay selection. Following his senior season, Pat was selected to play in the Catholic Big Brother's and South Bay Lions' All-Star games. In track, Kealey was a 2-year letter winner (1967 and 1968) and led the Knights to the 1967 league championship. He was a member of the 1967 4x100 relay team that posted the fastest time in the league and he qualified for the CIF prelims in the 100 yard dash. He was named the 1968 Bishop Montgomery Sportsman of the Year. He is a graduate of UCLA where he was a 2-year letter winner in football in 1971 and 1972.

Michael Ashe '75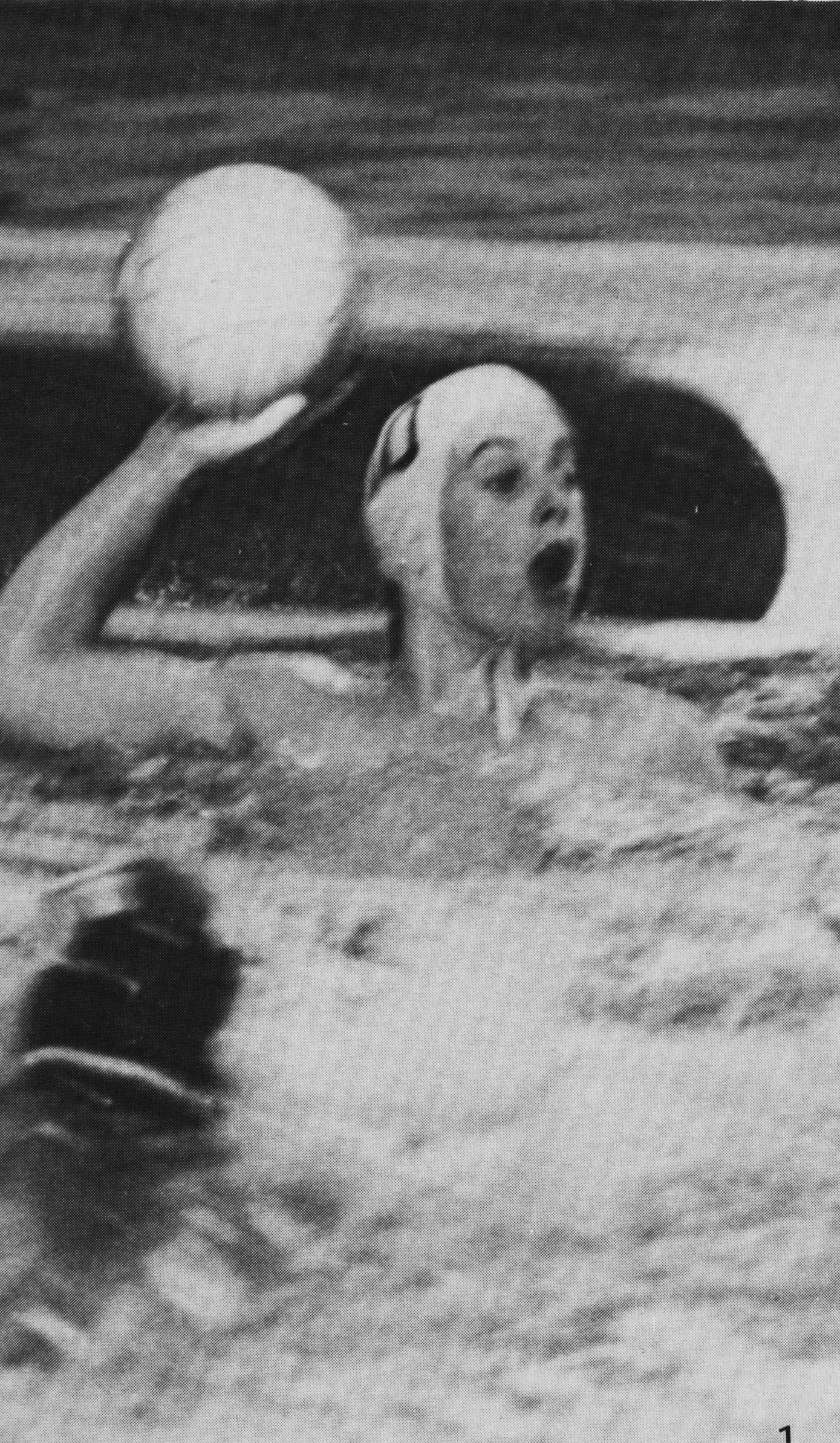 Michael Ashe was a 2-sport star at BMHS, competing at the varsity level all four years in both water polo and swimming. In water polo, Ashe was an All-Santa Fe League 1st Team selection all four years and was named 3rd team All-CIF as a senior. As a swimmer, he was named league Most Valuable Player as a senior when he broke many school records that still stand today. He holds school records in such events as the 200 yard freestyle (1:50.1), the 200 yard intermediate (2:13.0) and the 100 yard breaststroke (1:10.0). He was also a member of the 400 yard freestyle relay team that holds the school record (3:42.0). Following graduation, Ashe turned down a water polo scholarship to Cal to train full time for the 1976 Olympic Games. From 1975-1977, he played on the U.S. Junior National team. In swimming, Ashe qualified for the 1976 U.S. Olympic Trials in the 400 M Individual Medley. Ashe attended Southern Oregon University where he was a 4-time All-Pacific Northwest 1st team selection in water polo and a 2-time All-American. At SOU, he was a 6-time All-American in swimming and holds school records for the 500, 1000, and 1650 yard freestyle. Ashe has coached water polo at the high school, collegiate and international levels and currently serves as the Aquatics Director and head water polo and swimming coach at El Dorado High School in Placentia.

Bryan Bero '84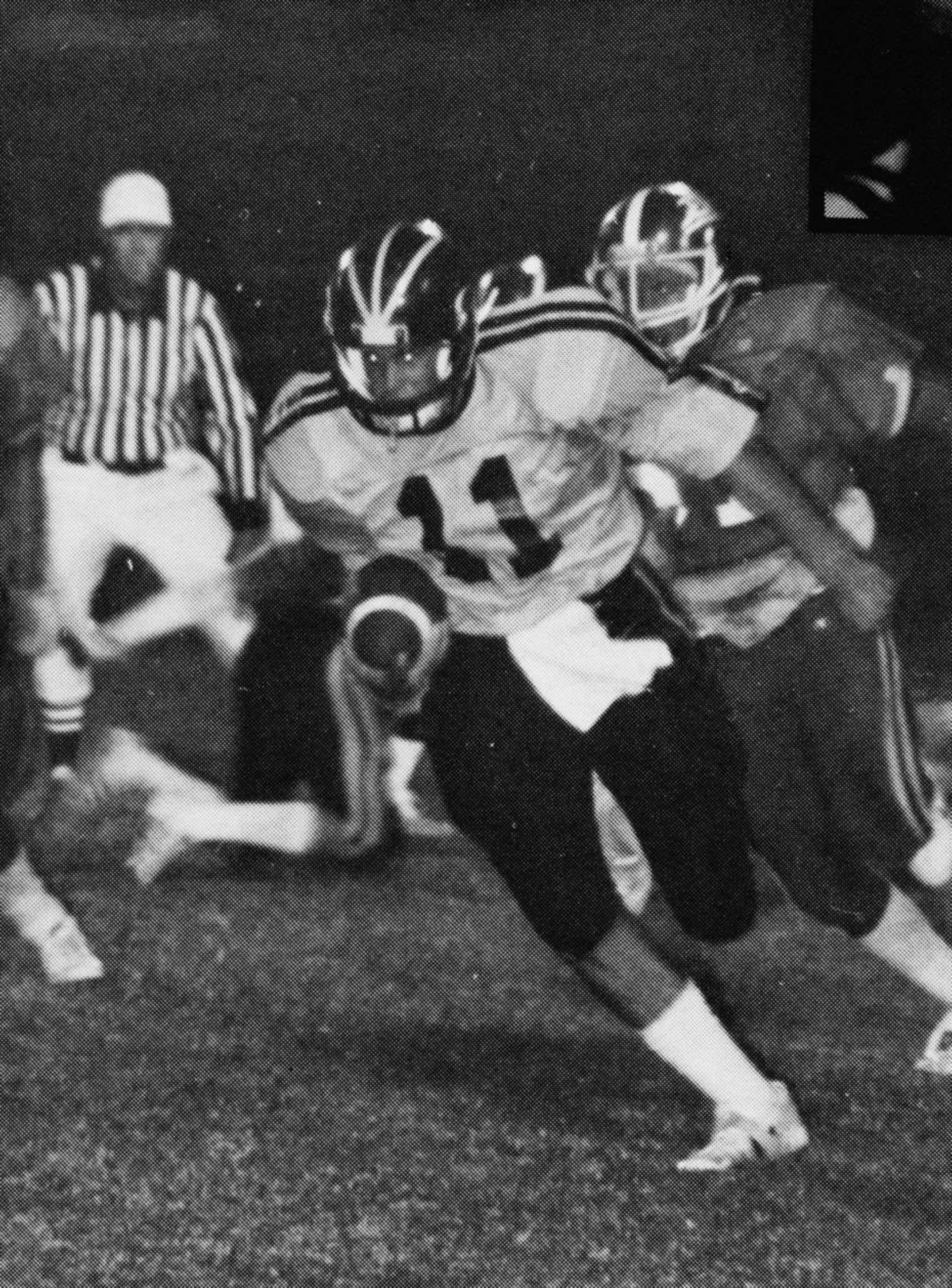 Bryan Bero is one of the most decorated football players in BMHS history. As a 3-year varsity starter at quarterback, Bero holds school records in several categories, including most passing yards in a season (2,533) and career (4,975); most completions in a season (172) and career (330); and most passing attempts in a season (297) and career (630). He was named 1st Team All-Camino Real League QB in both 1982 and 1983. Following his senior season in 1983, when he led the Knights to a 12-1-1 record and a CIF finals appearance, Bero was named the Camino Real League Offensive Player of the Year and League MVP. He was also named Daily Breeze Player of the Year, 1st Team Los Angeles Times QB, South Bay Lions Game All-Star, and Faith Family Football All-American. He was also named 1984 BMHS Athlete of the Year. Following graduation, Bero was a 4-year letterman and 3-year starter at fullback at the University of Utah. In 1988, he was a team captain and an Honorable Mention All-WAC selection. He holds the University of Utah record for most receptions by a running back in a season (52). Bero played for the Chicago Bears in 1989 and 1990. In 1989 he scored a touchdown vs. the Miami Dolphins on a Monday Night Football preseason game. In 1990, he started in the NFL Hall of Fame Game vs. the Cleveland Browns.

1967-68 Basketball Team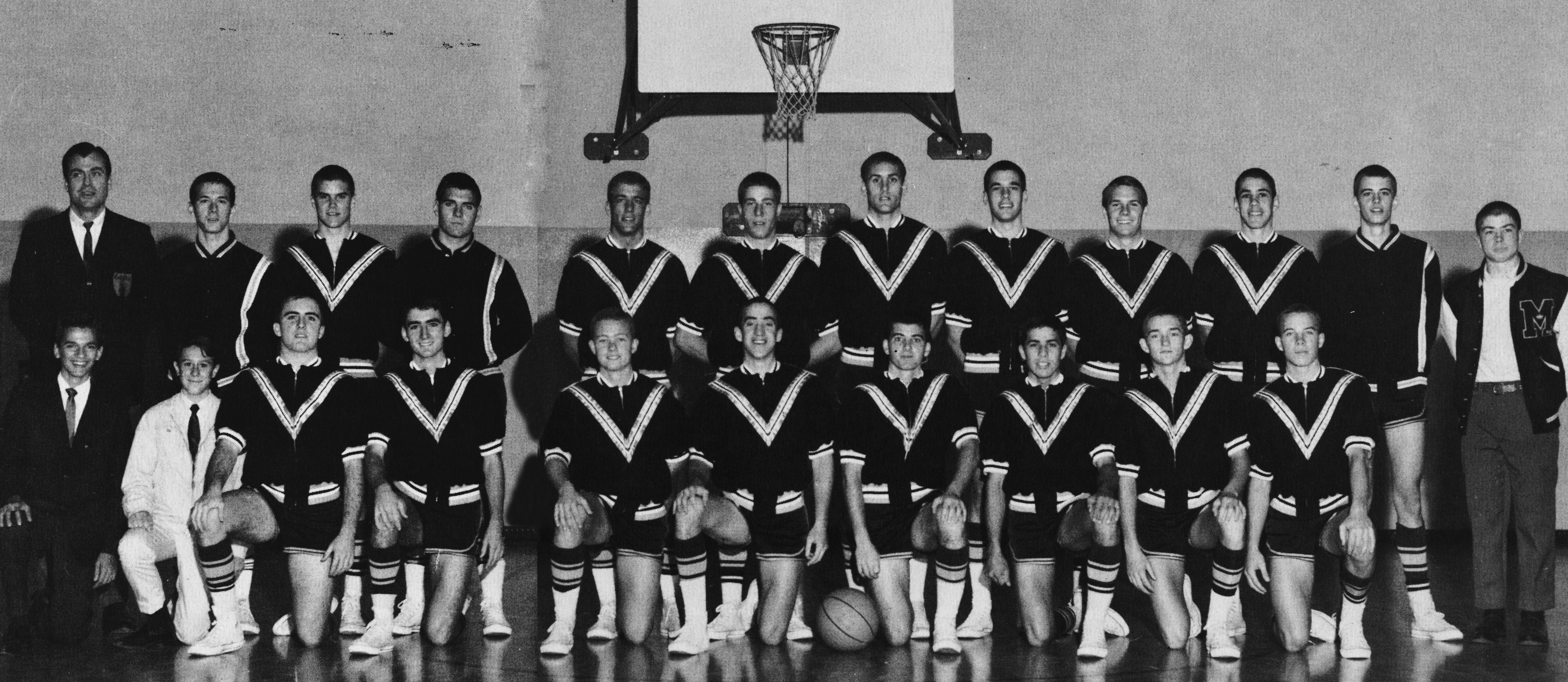 The 1967-68 basketball team won the school's second CIF title and the first in the program's history. Coached by Dave Benaderet, the Knights defeated San Marino 70-54 in the CIF AA title game held at the Long Beach Arena. They finished 29-4 overall and were also the Camino Real League champions.
The team is:
Bruce Bopp '69
Mike Browne '69
Greg Collins '69
Steve Connors '69
Rich Cook '68
Bob Jamison '68
Brad Kerwin '69
Joe Lococo '69
Dan Miller '69
Steve Patterson '68
George Prengaman '68
Greg Reams '69
Jim Roach '68
Dale Rost '69
John Van Hoven '68
Larry Wiggins '68
Dave White '68
Joe Yarmolovich '69
Frank O'Neill '70
Richard Lopez '69 – manager
Coach Dave Benaderet